May 02, 2023
 | 4 min read
Urban vs rural property developments – where to invest in property?
Discover where to invest in property across the UK and the pros and cons of urban vs rural property development.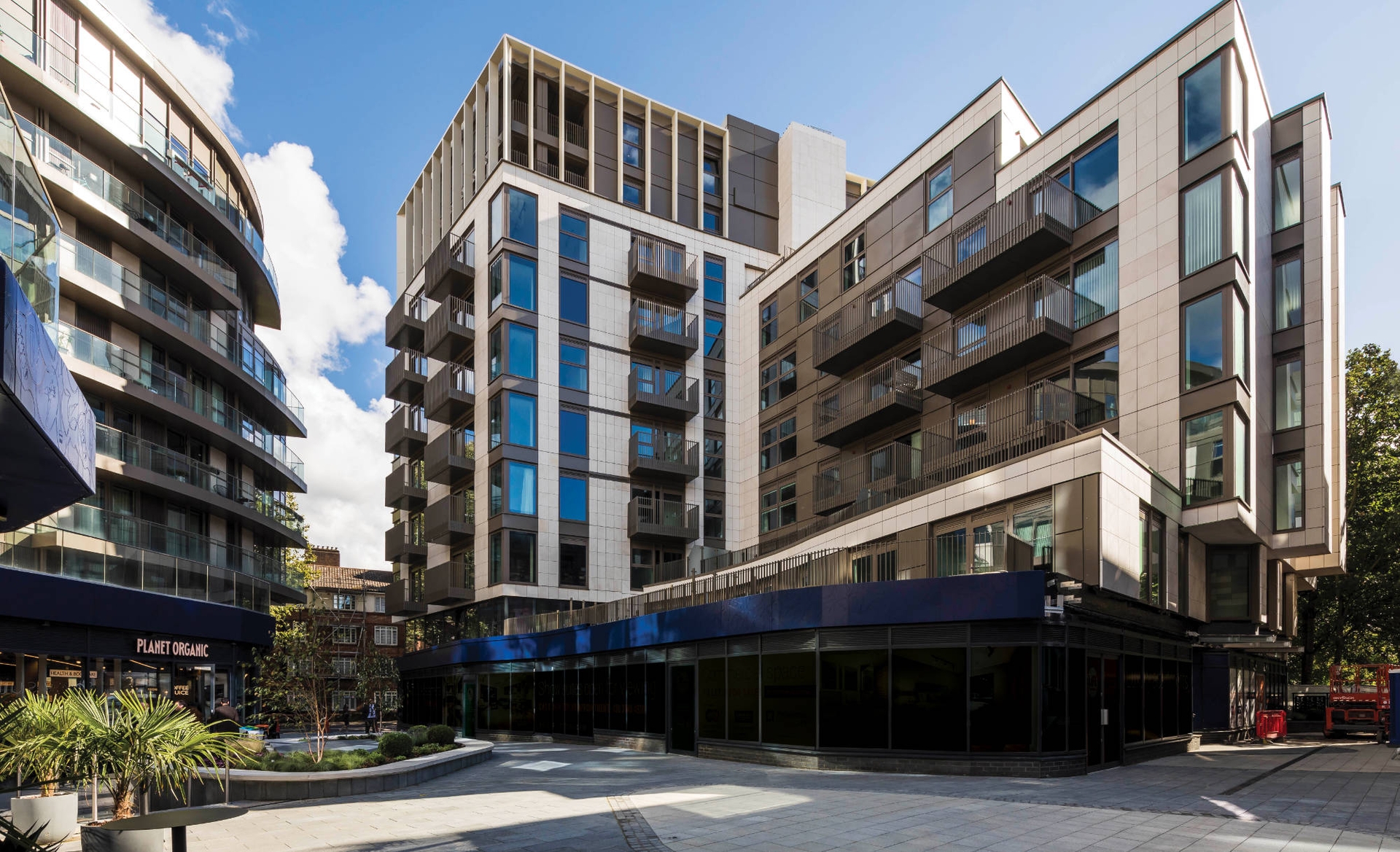 With the increasing need for houses in the UK, property developers are stepping up to meet the need – it's estimated that over 180,800 new build homes were built in England in the first half of 2022 alone. With changing attitudes towards preferred property types and ideal living locations, the battle between urban versus rural property development presents several considerations and questions for property investors, including where to invest in property in the UK.
Where to invest in property: urban property investments
As the name suggests, urban property is located in an urban area, usually a built-up town or city. With properties enjoying easy access to many amenities, jobs and transport links, they are popular with homeowners, but building density can mean that there is little space for new developments.
London is a prime example of an urban area where new developments are in demand, but space is limited.
With the average London house priced at £533,986 and high demand for property in England's capital, Acorn Property Group recently completed the mixed-use development, Newham's Yard on London's cosmopolitan Southbank boasting luxury apartments, a selection of retail units, a gym and an aparthotel.
Read our guide on how to benefit from the UK's property market.
Pros of urban development
High demand
Urban properties have always been attractive to residents, property developers and investors, with the sense of community and comprehensive transport links increasing both the demand for property and residents' quality of living, which feeds demand.
With the UK currently amid an urban housing shortage, smart property investors use this as an indicator of where to invest in property and take advantage of the need for property developers in urban areas to potentially secure solid returns.
Acorn Property Group offers investors the chance to invest in urban property developments across the South West of England and Wales. Acorn's developments take into consideration buyers' needs by creating a community within developments, alongside situating developments in areas that benefit from good transport links.
Strong rental opportunities
With student numbers expected to rise in 2023 and increasing mortgage costs pushing more people towards renting and upping the demand for build-to-rent (BTR) properties, urban property is an answer to where to invest in property, providing investors with a potential way to generate a regular income from rebased rents and Purpose-Built Student Accommodation developments. It's important to remember that renting to students will require you to furnish the property from sofas and beds to white goods.
Capital appreciation
With the average UK house price reaching a record high of £296,000 in 2022, Savills predicts a price drop in 2023. However, they also expect house prices to rise again by 6.2.% by 2027.
For property investors looking to have total control over their property investments and prioritise capital appreciation, "flipping" can be a popular choice, but it's worth remembering that you may need a substantial budget to spend on making improvements to the property in order to gain the ROI when selling the property on.
Cons of urban development
Higher land value
Land value can vary significantly in urban areas depending on location, planning status and transport accessibility. With a 7.7% increase in the population of urban areas like London and the increased demand for buy-to-let properties, property developers could see urban land value rise, discouraging them from developing in central urban areas.
Competition
With the increased demand for urban property, especially in the renting sphere, property developers are likely to find themselves competing against one another for urban property development space and manufacturing equipment and supplies, which in turn could drive minimum investment amounts and make it more challenging for investors to decide where to invest.
Investors can choose to invest with Acorn Property Invest in various developments, including in urban areas and they offer two types of investment products to choose from.
Where to invest in property: rural property investments
In the wake of the pandemic, many workers have discovered they can work from anywhere – including the countryside. With city living no longer deemed necessary as hybrid work models become more commonplace, many are relocating to the country.
Pros of rural development
Potential for growth
With the growing demand for rural properties and the change in working patterns, investors may see a growth in property value in the coming years. The increased demand for rural properties has already pushed up rural property prices by 29% since 2018.
Lower entry costs
With rural property investment opportunities lagging behind urban investment opportunities but with high growth potential, savvy investors could now consider investing in rural property development to take advantage of lower entry costs and reap the benefits of higher returns as time goes on and the results become successful.
Discover Acorn Property Group has developed several rural property developments, including Gatcombe Orchard in Wrington. Set in the stunning Somerset countryside, these beautiful 2, 3 and 4-bedroom homes offer rural living with only a 30-minute commute to Bristol.
Land availability
With plenty of undeveloped rural land available throughout the UK, there are boundless opportunities for property developers to build in rural areas. There's also plenty of room for more extensive gardens and private outdoor spaces to meet the homebuyer demand – the most important property feature in 2021. Fulfilling this demand could allow property investors to enjoy higher resale values and increased rent opportunities.
Cons of rural development
Less transport infrastructure
Transport is an attractive asset to many property buyers or renters and is one of the reasons why urban property development is an attractive investment opportunity. Transport links can also positively impact property prices. With less frequent and reliable transport links in rural areas, rural property developments could be viewed as less attractive to investors.
With access to five airports and fast rail and road networks, read our guide to discover why your property portfolio should include the South West.
Limited amenities
With a smaller population in rural areas, there may be fewer amenities. Shopping centres, schools, and healthcare practices – all amenities attractive to homeowners tend to be scarcer in rural areas. This scarcity could make property developments in quieter areas less attractive.
Coastal property investments
With scenic views, tourism potential and lifestyle benefits, coastal property developments can be an attractive investment strategy for investors.
Pros of coastal developments
Tourism potential
With a 27% decrease in UK tourists travelling abroad between 2019 and 2022 and beach holidays being the most popular holiday type, the Great British Holiday could be back.
Peak tourist season in the UK runs between June and August. With boutique hotels and self-catered accommodation in high demand, property investors could invest in developers aiming to fill this demand and gain regular, yearly returns on investment every tourist season. Utilising the increasing demand for coastal holiday rentals could be a good choice for property investors.
Unique selling points
Coastal properties are known for breathtaking views, beaches and quaint harbour towns that set them apart from inland properties, and these can be an attractive draw for homebuyers.
Lifestyle appeal
With more people searching for a better work-life balance, the appeal of living by the coast with access to watersports, beach walks, areas of natural beauty and outdoor activities could boost their attractiveness for people looking to relocate from the hustle and bustle of city living.
Adds to portfolio diversification
Portfolio diversification can be an excellent way to lower investment risk and maximise returns.
Coastal property developments can offer UK property investors answers on where to invest in property in the UK by offering more scope when it comes to property investing, from holiday lets to retirement housing, providing the opportunity for capital growth and income, or both.
Acorn Property Group will soon be launching the stunning Arcady development in Newlyn. Boasting some of the best of West Cornwall's countryside and beautiful coastline, these 4-bedroom detached houses are designed sustainably, including air or ground source heat pumps and PV panels.
Why invest with Acorn?
If you're looking to invest in the UK property market, Acorn Property Invest offers a unique alternative to property investment to diversify your property portfolio through urban, rural and coastal investment opportunities. With fixed terms available between 1-5 years, secure your finances with our low-risk investment opportunities.
Discover property investment opportunities across the UK with Acorn Property Invest.
Your capital is at risk if you invest
Investment opportunities available via Acorn Property Invest are exclusively targeted at exempt investors who are experienced, knowledgeable and sophisticated enough to sufficiently understand the risks involved, and who are able to make their own decisions about the suitability of those investment opportunities.
All investors should seek an independent professional investment and tax advice before deciding to invest. Any historic performance of investment opportunities is NOT a guide or guarantee for future performance and any projections of future performance are not guaranteed.
All investment opportunities available via Acorn Property Invest are NOT regulated by the Financial Conduct Authority (FCA) and you will NOT have access to Financial Services Compensation Scheme (FSCS) and may not have access to the Financial Ombudsman Service (FOS).
Contact Us
Fill out the form below and we will contact you soon.