January 10, 2023
 | 4 min read
What are brownfield sites – a guide for property investors
Brownfield sites are often seen as an opportunity for property investors. But what are they, and what should you consider before investing in one?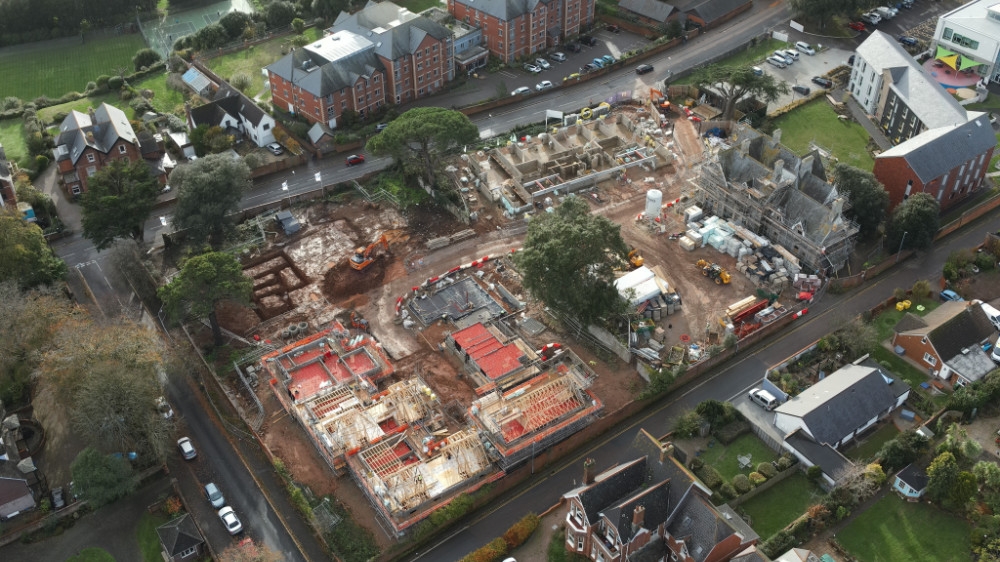 Before investing in a property development project, the developer must identify a plot of land to build on. Brownfield sites provide a solution for property developers looking for a sustainable way to build new developments.
What is a brownfield site?
A brownfield site is land that has been previously built on and developed before but is no longer in use. Typically, brownfield sites may have been used for industrial or commercial purposes and have since become derelict.
A brownfield site is the opposite of a greenfield site. Greenfield sites refer to land that hasn't been previously built on or developed, including agricultural land, woodlands and grasslands.
Types of brownfield sites
Common types of brownfield sites include land previously used for commercial or industrial purposes, such as:
Mining sites
Power stations
Steelworks
Military sites
Factory sites
Housing
Not all brownfield sites are former buildings. In some cases, the sites may have previously been used for reasons such as:
Railway land
Storage sites
Ports
Airfields
Landfill sites
The government has a brownfield register. This is a list of brownfield sites with potential for residential property development. The list helps property developers find land that can be redeveloped and makes it easier for developers to gain planning permission.
Brownfield registers are split into two parts. The first part lists brownfield sites appropriate for residential development, and part two lists the sites local authorities have granted permission in principle for construction.
The register aims to encourage more developers to build on brownfield sites.
Advantages for investors
Brownfield site developments offer several advantages for those who invest in them and the developers themselves.
Existing infrastructure
Brownfield sites are typically located in urban areas with good infrastructures, including road and rail links, public transport links, and utilities such as water and electricity.
This can lower redevelopment costs and help speed up completion time and occupancy or allow investment into better quality building materials and construction. So, you could potentially get faster returns with brownfield sites. Greenfield site developments can take longer, as there is no existing infrastructure and gaining permission may be more challenging.
Environmentally sustainable
Investing in a brownfield site project can help developers such as the Acorn Property Group build more sustainable developments. Brownfield redevelopment helps clean up the environment by tackling pollution, contamination and health hazards that the land's previous uses could create. Also, more greenfield sites remain untouched where previously developed sites are used instead.
Building properties on urban brownfield sites near places of work and shops can encourage residents of the new properties to walk and cycle, reducing traffic, congestion and pollution.
Existing buildings
Some brownfield sites already have existing buildings that can become part of the redevelopment. This can often shave off time on the timeline for development's completion if it doesn't need to be built entirely from scratch. Developing existing buildings prevents stored carbon from being released through demolition.
Community regeneration
Brownfield developments cannot only clean up derelict eyesores but also revitalise communities. They often provide much-needed housing, employment opportunities and new social spaces such as green landscaping to the area.
Easier to gain planning permission
It's typically easier to gain permission to build on brownfield sites than on greenfield sites, especially with the help of the government's brownfield register. Brownfield site development schemes usually fare better in the approval process as local people and authorities tend to want to see the site improved. With less opposition, brownfield projects can often stay on schedule for completion, derisking investments.
Cost
The price to buy brownfield sites can be lower than greenfield sites, providing the expense of cleaning the site for development is not too high.
At Acorn Property Group, many of our developments are on brownfield sites, and where possible, we repurpose old buildings. We understand the importance of building houses that benefit the environment and the local community.
Explore your property investment options with Acorn Property Invest. Profit share and return on your investment are not guaranteed, your capital may be at risk, and you may get back less than your original investment.
What to consider when choosing a brownfield site
Demolition
Some brownfield land could require complete demolition and clearance before development. This can be expensive for developers and could extend the project's timeframe if the demolition experiences delays.
Pollution
To start building properties on a brownfield site, the developers need to clean the site of pollution. This can be costly for developers, but it is a necessary step to be environmentally friendly and ensure the site is safe for building on.
Design
If brownfield sites include historical interests or listed buildings, the project might be limited in design and development options.
Also, there may be a need for the design of buildings to be in keeping with existing buildings. Some brownfield sites have limited space for development, meaning houses and gardens can be on the smaller side. However, this is not always the case; brownfield sites are carefully assessed and evaluated by our experts at Acorn Property to ensure plenty of space for premium developments.
Initially unattractive location
Former industrial or commercial brownfield sites can initially look isolated and neglected. However, our professional design and development teams can turn derelict places into new attractive developments.
As with any investment, return on investment is not guaranteed. So, it is best to consider the potential benefits and drawbacks of investing in any property site.
If investing in brownfield site developments sounds right for you, discover our investment opportunities at Acorn Property Invest.
Your capital is at risk if you invest
Investment opportunities available via Acorn Property Invest are exclusively targeted at exempt investors who are experienced, knowledgeable and sophisticated enough to sufficiently understand the risks involved, and who are able to make their own decisions about the suitability of those investment opportunities.
All investors should seek an independent professional investment and tax advice before deciding to invest. Any historic performance of investment opportunities is NOT a guide or guarantee for future performance and any projections of future performance are not guaranteed.
All investment opportunities available via Acorn Property Invest are NOT regulated by the Financial Conduct Authority (FCA) and you will NOT have access to Financial Services Compensation Scheme (FSCS) and may not have access to the Financial Ombudsman Service (FOS).
Contact Us
Fill out the form below and we will contact you soon.