January 20, 2023
 | 5 min read
How to get into property investment – developers vs investors
Looking at how to get into property investment? Discover your property investment options and the differences between property developers and investors.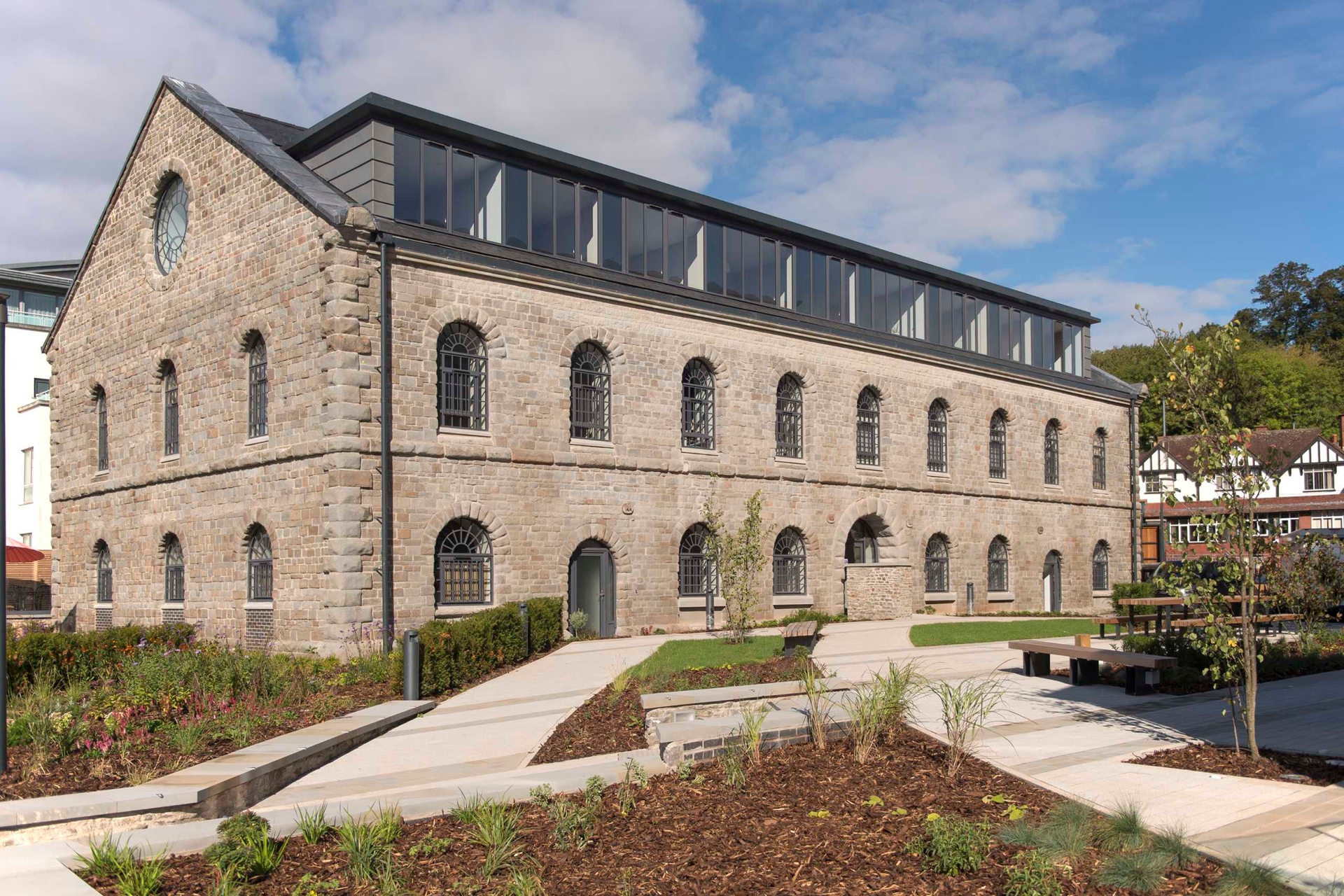 Investing in property is a popular route for people seeking investment opportunities. But what is the best way to make money from investing in property?
There are many ways to get involved in property investment, from buying, redeveloping and selling homes as a small developer to investing in larger property developments through investment platforms such as Acorn Property Invest. Each type of investment has pros and cons that you should consider before choosing your investment route, whether you're an experienced investor or just looking at how to get started.
It's no surprise that so many people consider property an attractive investment opportunity. The average UK house price in April 2022 was £281,000, £31,000 higher than in April 2021. The property market provides several opportunities for investors, especially in hotspot areas such as the South West.
How to get into property investment – the Acorn alternative
Acorn Property Invest offers a unique way to get into property investment.
We offer two options depending on what type of investor you are. For site-specific investment opportunities, you can choose Acorn's capital growth profit share option with a Return on Investment (ROI) received at the end of the term. Profit share and return on your investment are not guaranteed, your capital may be at risk, and you may get back less than your original investment.
If you are an investor that prefers a regular income on your investment, you can choose to spread your investment across Acorn's portfolio and receive a quarterly income.
Find out more about investment opportunities with Acorn Property Invest.
What is a property developer?
A developer constructs new properties or redevelops existing ones to sell or rent for a profit. When looking at how to get into property investment, this is a common option that investors consider.
There are property developers of all different sizes and scales. Medium-sized property developers such as Acorn Property build premium, multi-residence housing developments using high-specification materials and stunning designs. Smaller property developers typically only buy and redevelop a few properties at a time to either sell or rent, which can lack the benefit of scalability through the development.
As with any property investment route, ROI is not guaranteed, but it is essential to understand the risks and processes involved when investing in property.
What you need to be a property developer
If you are considering how to get into property investment to become a property developer yourself, you need to consider what skills and experience you need to get the project underway.
Trade skills - to buy and resell properties, you will need access to suitable building and trade skills, such as plumbing, electrics, painting and tiling. While a DIY route may sound attractive, the reality is you'll need to negotiate with separate trades, as well as project manage the entire development.
Money - you will need enough capital to buy, redevelop and maintain properties. Your property development can stall without sufficient funding and unexpected costs and eat into any potential profit.
Time - finding the right property to invest your money in is a process that takes time. Once you've found the right property, redeveloping it and selling it can take even longer.
Negotiating skills - as a property developer, negotiating skills are vital for maximising your investment profit. You will be negotiating the whole property development process, from buying land or existing property to redeveloping to organising trades and services.
If you have the right skills and know-how to become a property developer, then buying, renovating and selling properties could be a viable investment option. However, without these vital skills and more, becoming a property developer yourself can be time-consuming, stressful and not necessarily the right investment opportunity for you.
Luckily, there are alternatives, such as investing in property developments by builders such as the Acorn Property Group, which specialises in premium residential developments in the South West that attract investors and, ultimately, homeowners.
What is a property investor?
You might not have the skills or experience to buy and sell houses, but alternative property investment opportunities exist. Becoming a property investor is a viable investment route for more sophisticated investors looking to invest a lump sum.
Property investors don't need the skills to develop properties as larger property developers, such as development firms, already have the specialist skills required to deliver property development projects.
Instead, property investors provide funding as part of a Mezzanine funding arrangement, with the developer using those funds – along with larger investments from commercial banks – to develop a site.
Property investors who invest in developments, such as through Acorn Property Invest, can pick between a fixed-income return or dividends from property development projects.
With Acorn Property Invest, property, investors can choose from two investment products:
Invest in a single site project that offers a fixed-rate return and a share of profits on the completion of the project.
Investment in a portfolio of projects that pay a quarterly income.
You can learn more at Acorn Property Invest about how to get into property investment by becoming a property investor.
As with all similar investments, a return on your investment is not guaranteed, your capital may be at risk, and you may get back less than your original investment.
Property developers and investors
While there are many ways to get into property investment, a joint venture is a common choice for investors and developers to work together to seek financial returns.
A joint venture is a partnership between at least two parties who collaborate on property development and management projects, aiming to see a return on investment (ROI). Parties could include investors, developers and builders.
After parties form a joint venture, they often create a temporary company called a Special Purpose Vehicle (SPV). This company serves the development project, and the partners dismantle it after completion.
There are many potential benefits of forming a joint venture, such as:
No prior experience is required.
Access to knowledge and expertise in the property field.
Sharing the risk and cost with your partners.
Potential fast ROI compared to other property investment options.
Many of these also apply to developers, but their key benefit is the ability to gain funding to build new developments.
Becoming part of a joint venture as a property investor is an excellent route if you're looking into how to get started in property investment.
For experienced and non-experienced investors becoming a property investor rather than a developer can be a more suitable investment option, especially for those with a lump sum looking to diversify their portfolio and seek potential ROIs.
Before making any investment, knowing that a return on investment is never guaranteed and your capital is at risk is essential.
Here at Acorn Property Invest, we are industry specialists with a 25-year track record offering the opportunity for potential investors to invest in our South West developments. We offer various products for investors to diversify their portfolios and invest in new-build properties in the South East.
Our approach is a blend of joint-venture and peer-to-peer lending that allows investors to help fund new homes alongside larger investments from banks, with a fixed-rate return and share of profit on a single site or a quarterly income from investing in a multi-site portfolio.
Find out more about why the South West is a prime investment location.
Read more about the property investments Acorn Property Invest offer.
Your capital is at risk if you invest
Investment opportunities available via Acorn Property Invest are exclusively targeted at exempt investors who are experienced, knowledgeable and sophisticated enough to sufficiently understand the risks involved, and who are able to make their own decisions about the suitability of those investment opportunities.
All investors should seek an independent professional investment and tax advice before deciding to invest. Any historic performance of investment opportunities is NOT a guide or guarantee for future performance and any projections of future performance are not guaranteed.
All investment opportunities available via Acorn Property Invest are NOT regulated by the Financial Conduct Authority (FCA) and you will NOT have access to Financial Services Compensation Scheme (FSCS) and may not have access to the Financial Ombudsman Service (FOS).
Contact Us
Fill out the form below and we will contact you soon.