How it works
Acorn's online investment platform offers a simple and transparent way to invest in property development.

You can choose to invest in a fixed-income portfolio, which gives you exposure to a range of projects and provides a regular income, or you can choose to invest directly in individual projects to achieve capital growth.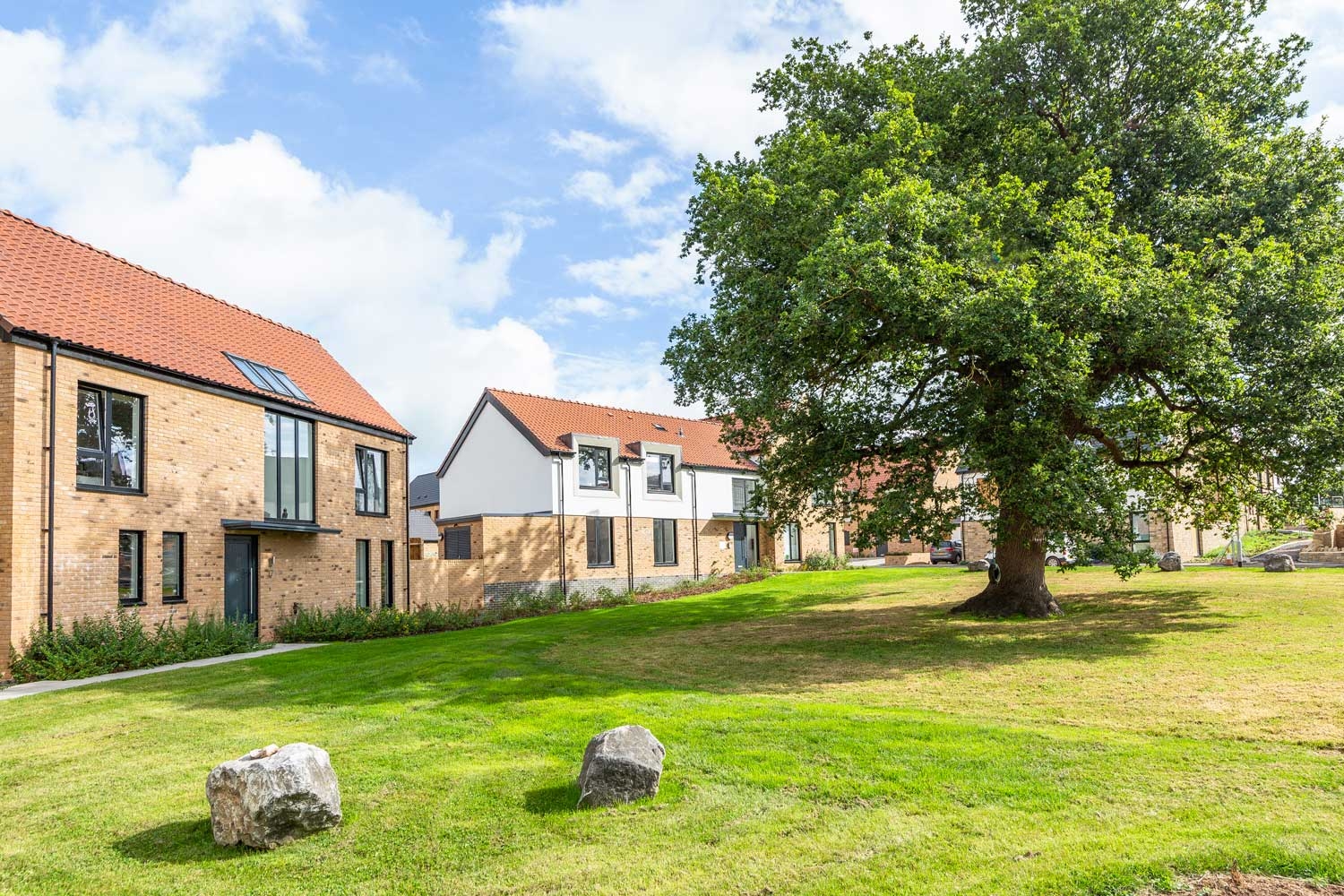 What investment products do we offer?
We offer two types of investment products, one for investors who prefer a regular income and one for those who prefer capital growth.
Regular Income
Minimum investment of £5,000
Invest in our fixed-income portfolio across a range of build developments
1-5 year investment terms
Fixed rates per annum*
Investments can be rolled over to receive higher returns via capital growth
*Captial at risk. Past perfomance is not a guide to future performance.
How Acorn uses your money
Your investment helps fund our stunning property developments. We ensure that developments are expertly evaluated, aiming for competitive and achievable returns.
1st step
After a site is acquired, our experts analyse costs to determine the correct funding structure for the project. Funding is a mix of commercial loans from banks and individual investments – known as mezzanine financing – with Acorn equity making up the balance.
2nd step
We evaluate whether mezzanine finance should come from investors in Acorn's fixed-income portfolio or directly from investors through the issue of redeemable shares. Our experts assess a range of commercial considerations, such as anticipated project duration and funding elements, to carefully create the right funding approach.
3rd step
Our priority is to ensure that the rate of return and profit share offered to mezzanine investors is competitive and achievable. We analyse factors including security type such as redeemable shares, property development location and profit margin, so investors have the complete picture.
4th step
Our online platform allows investors to fund specific projects – ensuring you're involved in the development. Investors in our fixed-income portfolio will see the development added to the full range of funded projects.
5th step
Mezzanine funding that is raised for the development is allocated to a Special Purpose Vehicle (SPV) that is created for each project – a dedicated company that is formed to undertake a specific business purpose or activity
6th step
Fixed-income portfolio investors will receive quarterly returns. Direct investors in the project will receive all returns – including a share of any profit – usually once the project is completed.
Very professional, payments are always on time. I have been investing for many year and have found Acorn to be informative and reliable.
Sheila P,
Verified Acorn Investor
Great company to do business with. Payments on time or even early. Had no need to contact the administration depth as all activities are exemplary.
Simon M,
Verified Acorn Investor
Communication is so important when you invest big sums of money, it's that feeling of security. In addition, the money I am due has always arrived on time. There are no excuses for late payment, and with Acorn there are none because the payments arrive on time, every time. They also respond quickly to questions and Emails.
Clive H,
Verified Acorn Investor
This is my 3rd investment. I like the fact that they offer green, sustainable and thoughtful building projects. Care is taken to ensure money invested is managed properly.
Patricia K,,
Verified Acorn Investor
What is mezzanine finance?
'Mezzanine', or intermediate finance fills the gap between senior debt (usually bank loans) and equity in terms of the risk/reward profile for the lender. A standard bank loan, which gives the lender first charge, or claims on the property in the case of default, presents the lowest risk and therefore offers the lowest returns. An equity investment in property carries a potentially higher risk and therefore offers the highest returns. Mezzanine finance sits between the senior debt and the developer's equity and is routinely used in the housebuilding industry. It is an effective way to fund large projects when bank funding and the equity available do not cover the cost of the development. This enables housebuilders, such as Acorn, to increase their development activities and build more homes.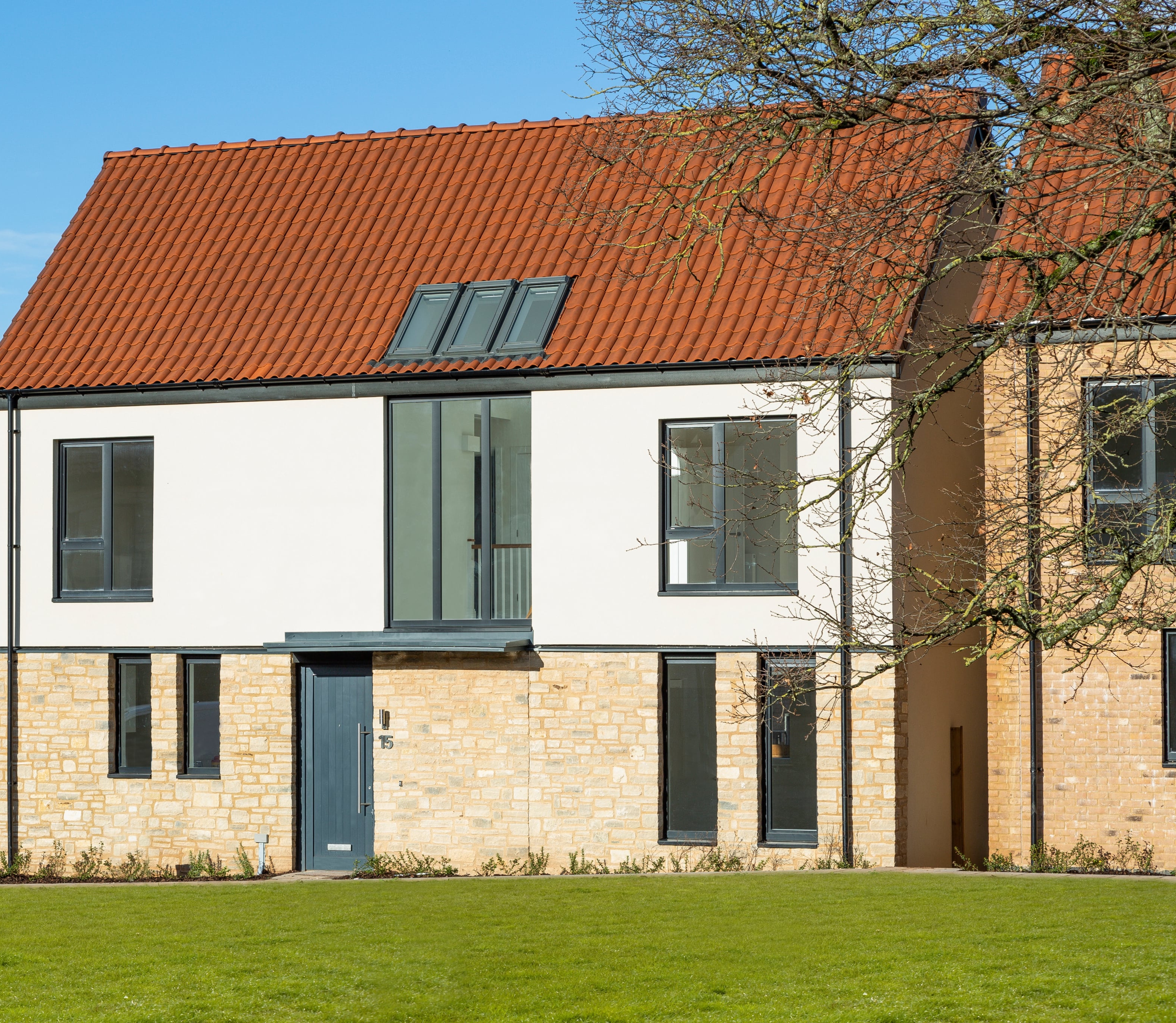 Acorn's typical funding structure
While funding requirements vary across projects, our approach is consistent and aims to grow your investment. Our funding structure is typically made up of standard bank funding, mezzanine funding and Acorn's equity. This example project costs £10m and has a Gross Development Value (GDV) of £12m. Acorn would realise a profit of £2m or 20% of the cost – in line with industry standards.
Standard bank funding (65%)
Standard bank loans of £7.8m (65% of the GDV) – secured by a first legal charge on the property – would provide the bulk of the funding for the overall £10m costs.
Mezzanine funding (10%)
Mezzanine funding would provide £1.2m (10% of the GDV).
Acorn's equity (8.3%)
Acorn Property Group would invest the remaining £1m (8.3% of the GDV) in the form of equity.
Profit (20%)
The profit in the example – £2m – would be split between the three groups of investors as well as the original invested capital returned.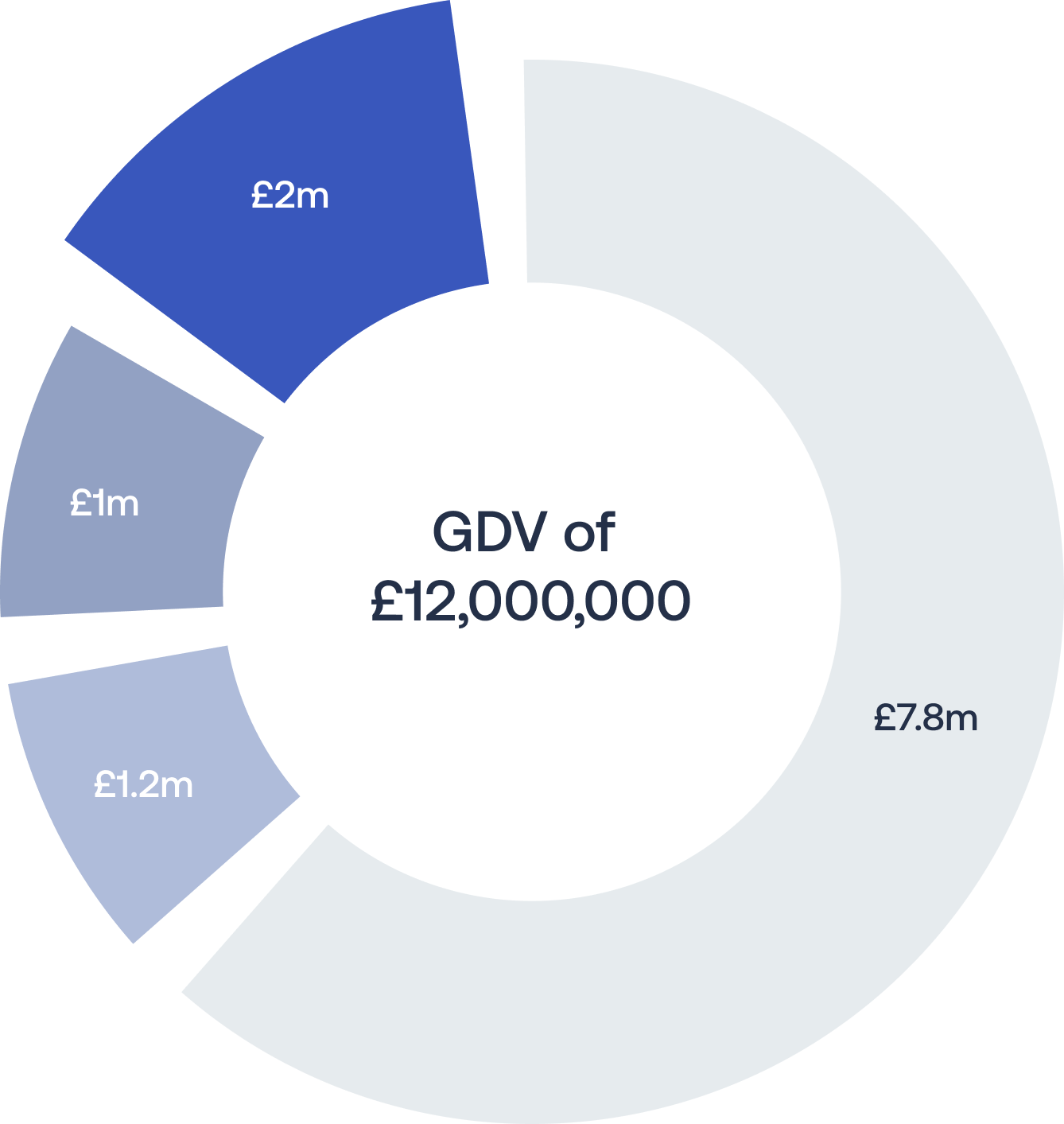 Making it simple
Now you can monitor your investment(s) online via the platform at app.acornpropertyinvest.com.

You will automatically receive a quarterly income if that is your chosen option. Alternatively, you will receive a lump sum on completion of the project, including any share of projected profit.

Returns are not guaranteed, and previous performance is not an indicator of future performance.