February 06, 2023
 | 3 min read
Joint venture property investing guide
Considering investing in property? Discover our joint venture property investing guide, to see if it's the right investment for you.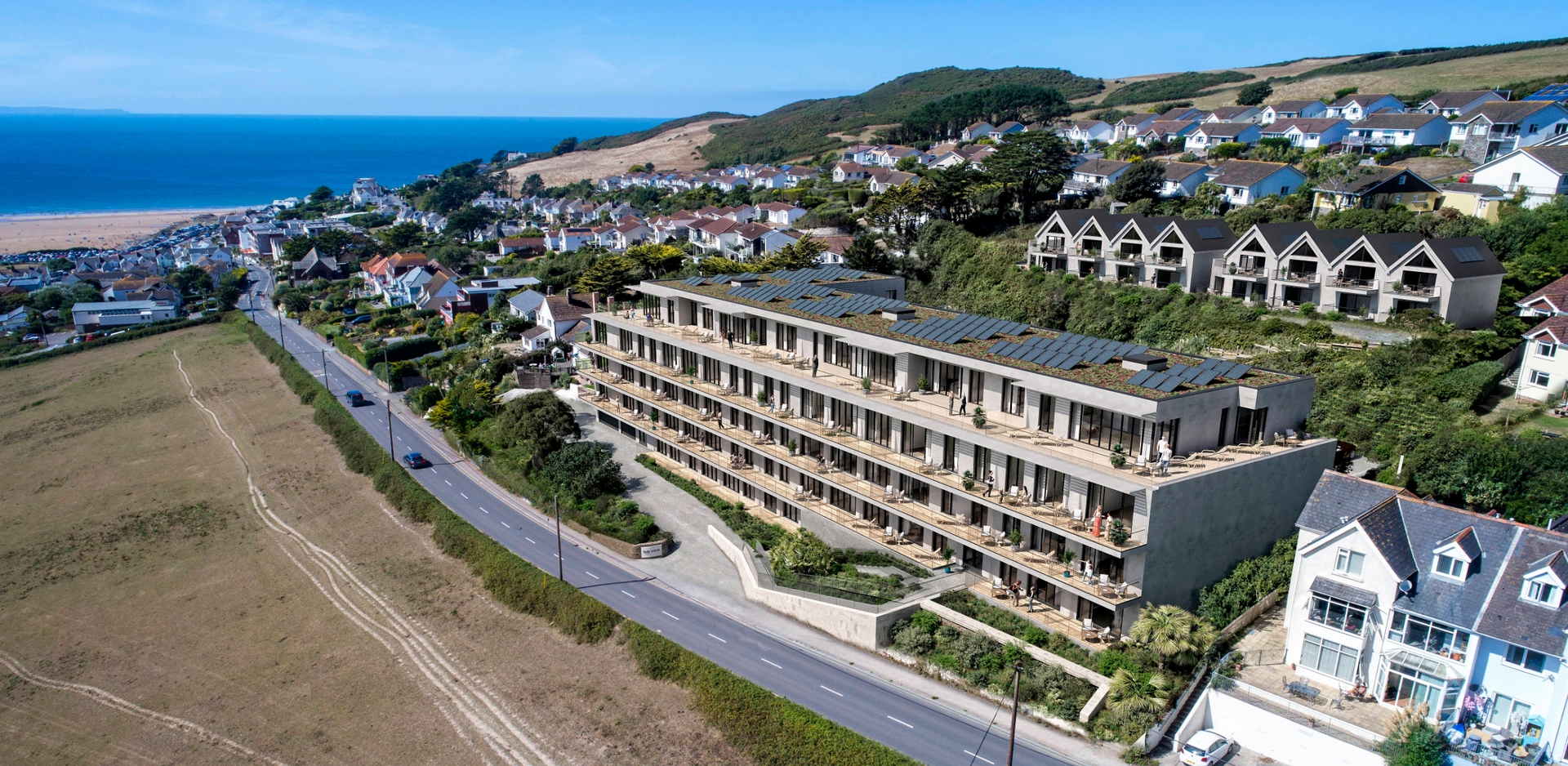 As a less effort-intensive investing option, joint venture property investment has become increasingly attractive for investors looking to diversify their portfolios.
Historically, property developments were funded almost exclusively by high-street banks, but after the financial crisis of 2008, funding was severely reduced as the banks withdrew from the housebuilding sector. This created a funding gap and an opportunity for private banks and individuals to lend to housebuilders, giving rise to joint venture property investments.
What is joint venture property investment?
A joint venture is an investment partnership of several parties, such as investors, builders, developers and finance companies, who collaborate to deliver residential and commercial property development projects that aim to generate financial returns.
With a joint venture property investment, experienced investors have the opportunity to contribute capital and work with property developers on a range of projects, from large-scale developments to small regeneration projects. Developments are often designed to have a positive impact on the local or regional housing market and generate significant financial returns for investors.
The creation of online funding platforms in recent years opened up the market for direct investment in property development to a much wider audience of private investors. Sophisticated investors can now invest in UK property development online and benefit from the significant earnings potential offered by joint venture property investments.
How does a joint venture work?
In a joint venture, your investment will stand alongside other forms of capital. The funding structure will vary between projects, but it is important to understand the streams of capital that will fund the joint venture project.
Funding for Acorn Property Group's new build developments comes from a mix of bank loans and mezzanine financing. In a typical Acorn development project, funding will comprise: 
Bank loans (65% of the Gross Development Value (GDV), which is the anticipated market value upon completion)
Investor finance in the form of mezzanine funding (generally around 5-15% of GDV)
Acorn equity forms the balance
What is mezzanine finance?
Mezzanine finance is capital from individual investors that help fund large projects when bank funding and the equity available do not cover the entire cost of the development.
It fills the gap between bank loans and equity in terms of the risk/reward profile for the lender. Bank loans present the lowest risk and therefore offer the lowest returns, while equity investment carries a potentially higher risk and therefore offers higher returns.
Acorn Property Invest offers mezzanine investors redeemable shares in exchange for their investment. Redeemable shares are shares that a company has agreed it will, or may, redeem (or buy back) at some future date. Investors are essentially loaning the company money with the agreement that they will be paid back at a later date with interest.
Find out more about entering a joint venture investment with Acorn.
Benefits of investing in joint ventures
According to building control figures, 44,940 new builds were completed between 1st April and 30th June 2022, a 6% increase from the same period in 2021.
The demand for new build properties in the UK has made joint ventures an attractive route for investors.
There are several benefits of joint venture property investments.
Potential fast ROI – While typical property investing routes can take years to yield significant returns, you can potentially see ROI within 24 months of making a joint venture investment.
Partner with experts – Investing in a partnership with expert property developers and housebuilders can improve the chances of success. Industry knowledge can help make the project run more smoothly, mitigating many risks associated with joint venture investment.
Diversify your portfolio – Joint venture property investment opportunities come in many forms, from smaller residential to larger commercial developments. This degree of choice can allow you to diversify your portfolio – helping reduce investment risk.
No previous property experience required – You don't need to be a property specialist or have previous property experience to invest in joint venture property developments. For example, you can invest with a property development firm, like Acorn Property Invest, who will manage the entire new build project.
Things to consider
Like with any investment, joint venture property investment may expose you to significant risks.
There are several things to consider before investing in joint venture property developments, including:
Development risks – Unexpected events can result in construction delays, which could add to the project's completion time and potentially impact the rate of return.
Sales risk – Property prices could fluctuate from the initial financial projections, which can increase or decrease investors' returns.
How to get started with a joint venture
With Acorn, the investment process is straightforward.
Self-certify – confirm you are a sophisticated investor by completing self-certification.
Choose an investment product – we offer two investment products: redeemable shares in individual developments and a fixed-income portfolio of redeemable shares invested across multiple projects, paying a quarterly income.
Read the T&Cs – read our terms and conditions and key investment risks. If you have any questions, you should consult a professional shares advisor.
Apply for shares – choose your investment product and apply for shares.
Transfer funds – when your application has been successful, you can transfer funds and receive a Share Certificate.
You can then monitor your investment with ease on our online platform.
Read more about investing with Acorn Property Invest.
Your capital is at risk if you invest
Investment opportunities available via Acorn Property Invest are exclusively targeted at exempt investors who are experienced, knowledgeable and sophisticated enough to sufficiently understand the risks involved, and who are able to make their own decisions about the suitability of those investment opportunities.
All investors should seek an independent professional investment and tax advice before deciding to invest. Any historic performance of investment opportunities is NOT a guide or guarantee for future performance and any projections of future performance are not guaranteed.
All investment opportunities available via Acorn Property Invest are NOT regulated by the Financial Conduct Authority (FCA) and you will NOT have access to Financial Services Compensation Scheme (FSCS) and may not have access to the Financial Ombudsman Service (FOS).
Contact Us
Fill out the form below and we will contact you soon.