April 27, 2023
 | 3 min read
The appeal of mixed-use developments
Discover why mixed-use developments are highly appealing to investors and what the benefits of mixed-use investments are.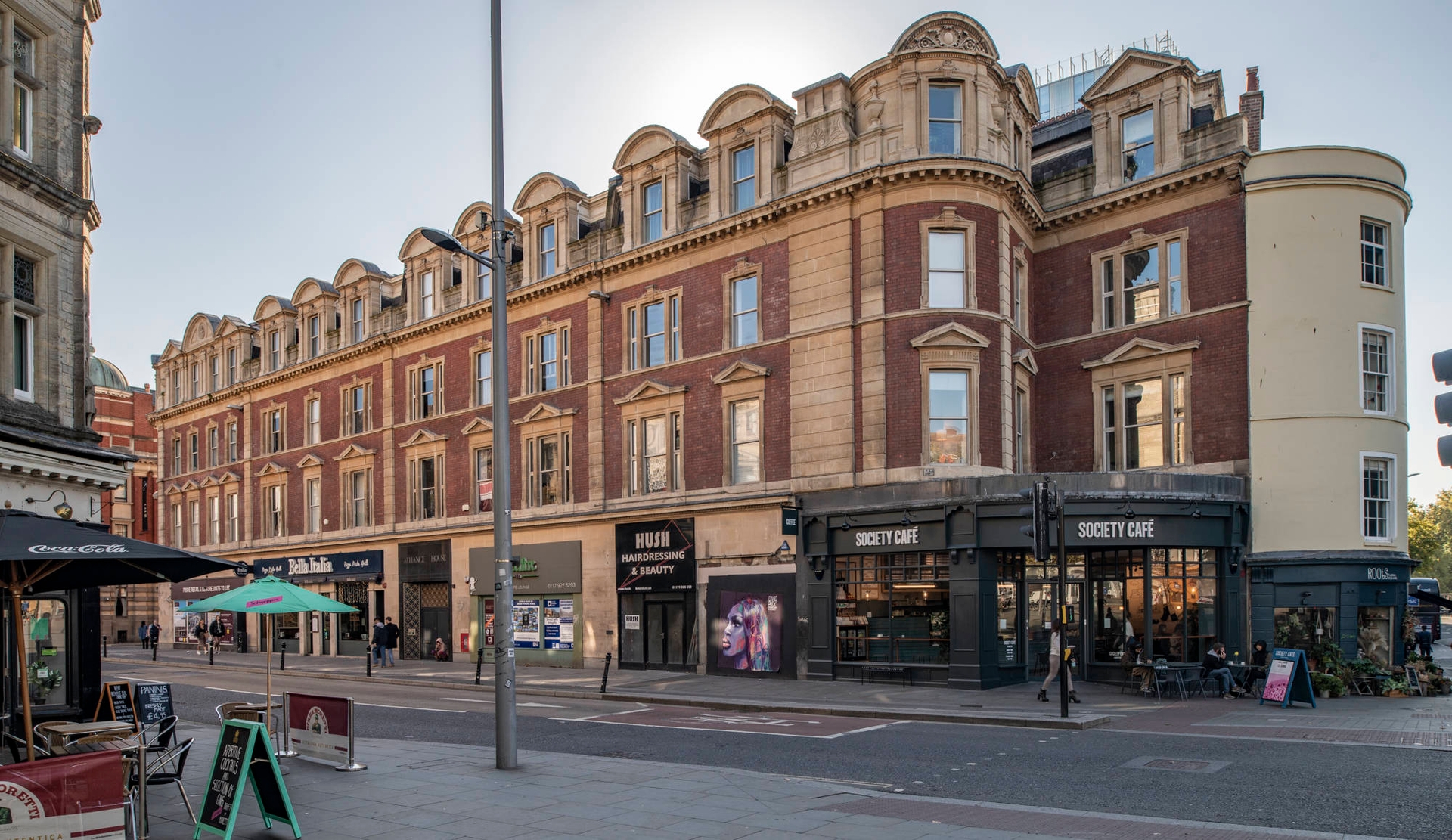 The growing popularity of mixed-use developments is driving interest from property investors looking to diversify their portfolios and potentially realise high returns on investment. Mixed-use developments appeal to the evolving needs of modern urban dwellers who seek convenience and proximity to amenities when choosing a home.
What are mixed-use developments?
Mixed-use developments are projects that merge residential properties with either commercial, recreational or institutional projects. Mixed-use developments often include, but are not limited to:
Apartments or hotels
Coffee shops and restaurants
Retail stores
Offices blocks
Parks and open spaces
Educational centres
Health care centres.
Acorn Property Group has built several popular mixed-use developments, including:
The Chocolate Box in Bournemouth, built in 2017, saw the renovation of an unsightly 1970s office block into modern-day apartments with panoramic views keeping the ground floor banking premises.
The recently completed and prestigious Newham's Yard on London's cosmopolitan Southbank boasts luxury apartments, an aparthotel, a gymnasium and various retail units.
An exciting up-and-coming project is the Saxonvale in Frome, Somerset. Acorn Property Group will convert the existing brownfield site into a thriving community of homes, office spaces, and commercial outlets.
Acorn Property Group prides itself on its in-depth knowledge of the local community to create developments in keeping with the area while aiming to deliver profitable mixed-use developments that offer the potential for high returns to investors through our investment arm Acorn Property Invest.
Profit share and return on your investment are not guaranteed, your capital may be at risk.
Why are mixed-use developments popular?
Boost local communities
Mixed-use developments address the needs of today's urban dwellers who demand convenience from the location of where they live. People like walkable access to everyday amenities and services, such as medical centres and local shops. Factoring in recreational resources and leisure activities locally appeals to the community as it also creates a sense of social connection with residents.
Reduce environmental impact
Mixed-use developments with easy access to public transport services such as trains, trams and buses can help reduce the area's environmental impact. Fewer cars on the road equate to fewer emissions when commuters have an easy option to use public transport, and it supports the government's wide drive to Net Zero by 2030 through its Build Back Green initiative. With less car use, communities benefit from lower air pollution and less traffic congestion on local road networks.
Support local businesses
Economic benefits for the area with the addition of a mixed-use development include the regeneration of local communities. The initial build can create local jobs in construction, as well as the potential creation of more jobs in sectors such as healthcare, retail and hospitality.
Incorporate and create green spaces 
Balancing developments with adequate green spaces is expected by today's homeowners, and green spaces are usually incorporated or created as part of the development project, adding to the community's green areas.
Focus on sustainability
With more than three-quarters of people admitting they are considering a green home for their next home, developers often include sustainable practices in developments to meet the needs of potential buyers and do their bit for sustainability.
Acorn Property Group approach every development individually with a holistic approach to maximise sustainability and move towards zero-carbon housing.
Find out more about investing with Acorn Property Invest.
Benefits of mixed-use developments for developers
Less land to acquire
A benefit of mixed-use developments for developers is that they use less land by building vertically to incorporate housing and amenities. Buying a smaller parcel of land to develop is cost-saving for the developer.
Authorities encourage mixed-use developments
The Government and local authorities encourage mixed-use developments as part of their urban planning strategies, meaning developers may be more likely to have the backing of the local authorities for their development.
Cost saving on redevelopment sites
Mixed-use developments are often built on redevelopment sites, which can save developers money. Land used previously for development means a pre-existing infrastructure is already in place, such as buildings, electricity, roads, and water supplies, making the new development more cost-effective.
Less opposition
With pre-used development sites often chosen for new mixed-use developments, developers may be less likely to face local opposition to their plans. Local groups can stand in the way of developments, but the reuse of a formerly developed site may be less likely to meet with resistance than a development planned for a local greenfield site.
Grants and funding
Mixed-use developments can address issues such as housing shortages and unemployment rates. As mixed-use developments can provide affordable homes and more job opportunities, property developers may be able to get access to development incentives such as project funding grants, tax credits and expedited reviews for building mixed-use developments.
Benefits of mixed-use developments for property investors 
Increased property values
With a growing demand for convenience to amenities among home buyers and renters, mixed-use developments are an attractive option. They can see high property demand, potentially increasing property prices and rental yields, meaning investors are likelier to see a good ROI.
Multiple income streams
With both residential and commercial opportunities in a mixed-use development, investors have several income streams.
Smooth management operations
Mixed-use developments usually have efficient management services appointed to oversee the building's overall running, including residential homes and commercial properties. This can give investors peace of mind that rents and maintenance services are efficiently handled.
Long term occupancies
Mixed-use development areas typically have higher occupancy rates since they meet many residential tenants' wants and needs. Longer-term occupancy is advantageous to investors as the income from rent is regular, with less time covering the costs of empty properties.
Find out how to invest in upcoming mixed-use developments with Acorn Property Invest.
Your capital is at risk if you invest
Investment opportunities available via Acorn Property Invest are exclusively targeted at exempt investors who are experienced, knowledgeable and sophisticated enough to sufficiently understand the risks involved, and who are able to make their own decisions about the suitability of those investment opportunities.
All investors should seek an independent professional investment and tax advice before deciding to invest. Any historic performance of investment opportunities is NOT a guide or guarantee for future performance and any projections of future performance are not guaranteed.
All investment opportunities available via Acorn Property Invest are NOT regulated by the Financial Conduct Authority (FCA) and you will NOT have access to Financial Services Compensation Scheme (FSCS) and may not have access to the Financial Ombudsman Service (FOS).
Contact Us
Fill out the form below and we will contact you soon.