July 04, 2023
 | 2 min read
Summer Update - St Leonards Quarter
Welcome to our summer update on progress at St. Leonards Quarter, a beautiful new collection of houses and apartments located in the sought-after St. Leonards area of Exeter, within walking distance of walks along the River Exe and Exeter city centre.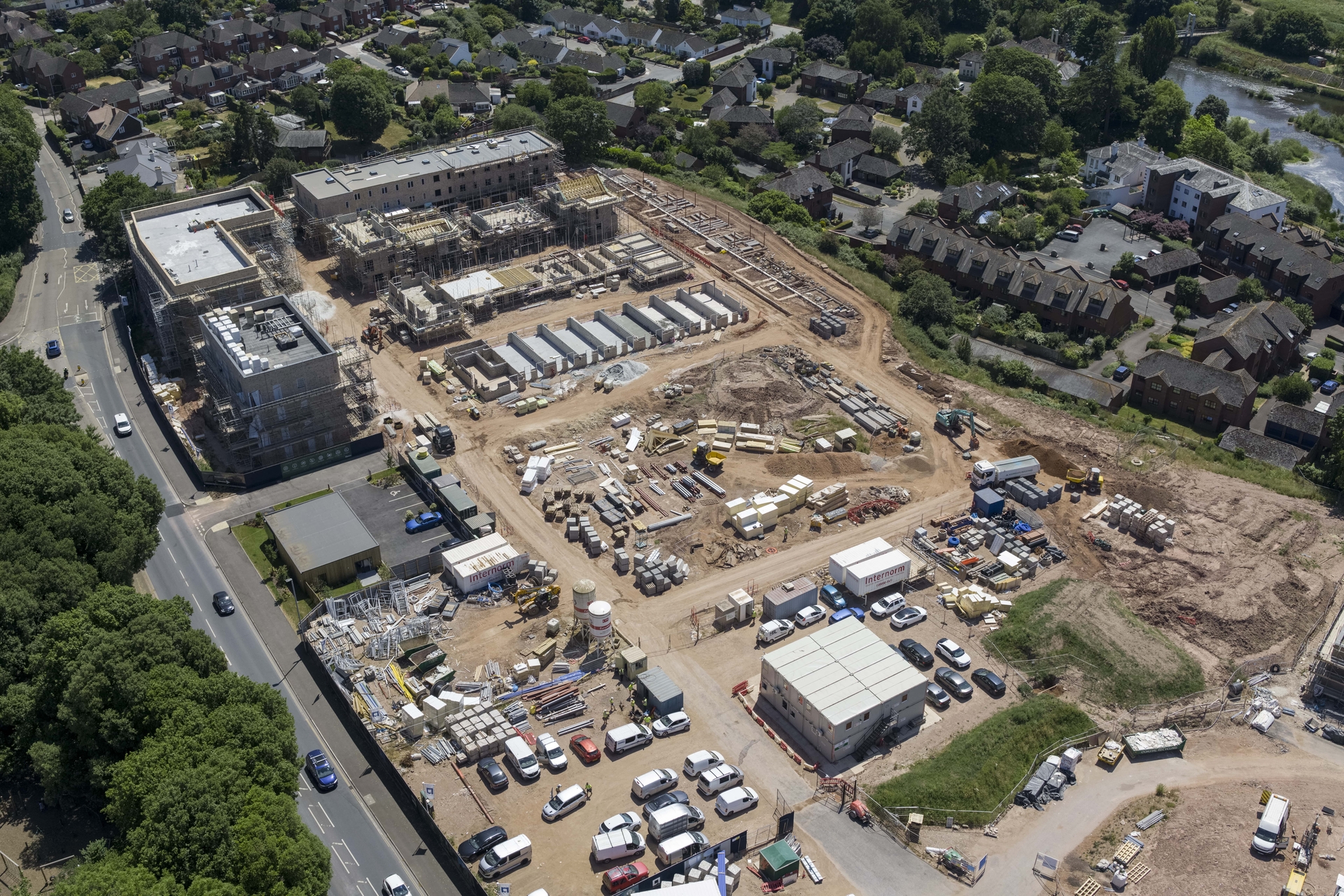 Construction works are continuing to progress well across the site with most activity being concentrated on the first apartment block and houses to be completed.
Inside the apartments (Block D), first fix is nearing completion with the roof membrane due to be fitted shortly which will be followed by the commencement of boarding inside. We are looking forward to holding a topping out ceremony for the apartments later this month.
Take a look at our latest drone imagery:
The apartment block on the left is allocated as affordable housing. Works are now underway inside. The apartments on the right are plots 45-67 (Block D). The roof is almost complete with the membrane due to go on shortly.
The row of properties to the rear of this image are plots 71-73, 1 & 2 bedroom apartments and plots 74-81, 3 & 4 bedroom houses. Windows have started to be installed scaffolding started to be dropped. We hope to open our new Show House in one of these plots later this year.
Here you can see the form of the largest houses on the scheme, the M-types, taking shape. The lower ground floors have been formed along with the outline of the garages on the ground floor. These houses are built into a bank so additional excavation and preparation work has been required.
With the River Exe in the background, you can see phase one of St. Leonards Quarter really starting to come to life.
Contact Us
Fill out the form below and we will contact you soon.