August 01, 2022
 | 5 min read
Spotlight on St Leonards Quarter, Exeter
Demand for property in Exeter, the county town of Devon, is currently higher than any other city in the UK. Our latest project, St Leonards Quarter, is a two-phase development of 146 apartments and townhouses in one of Exeter's most sought-after neighbourhoods.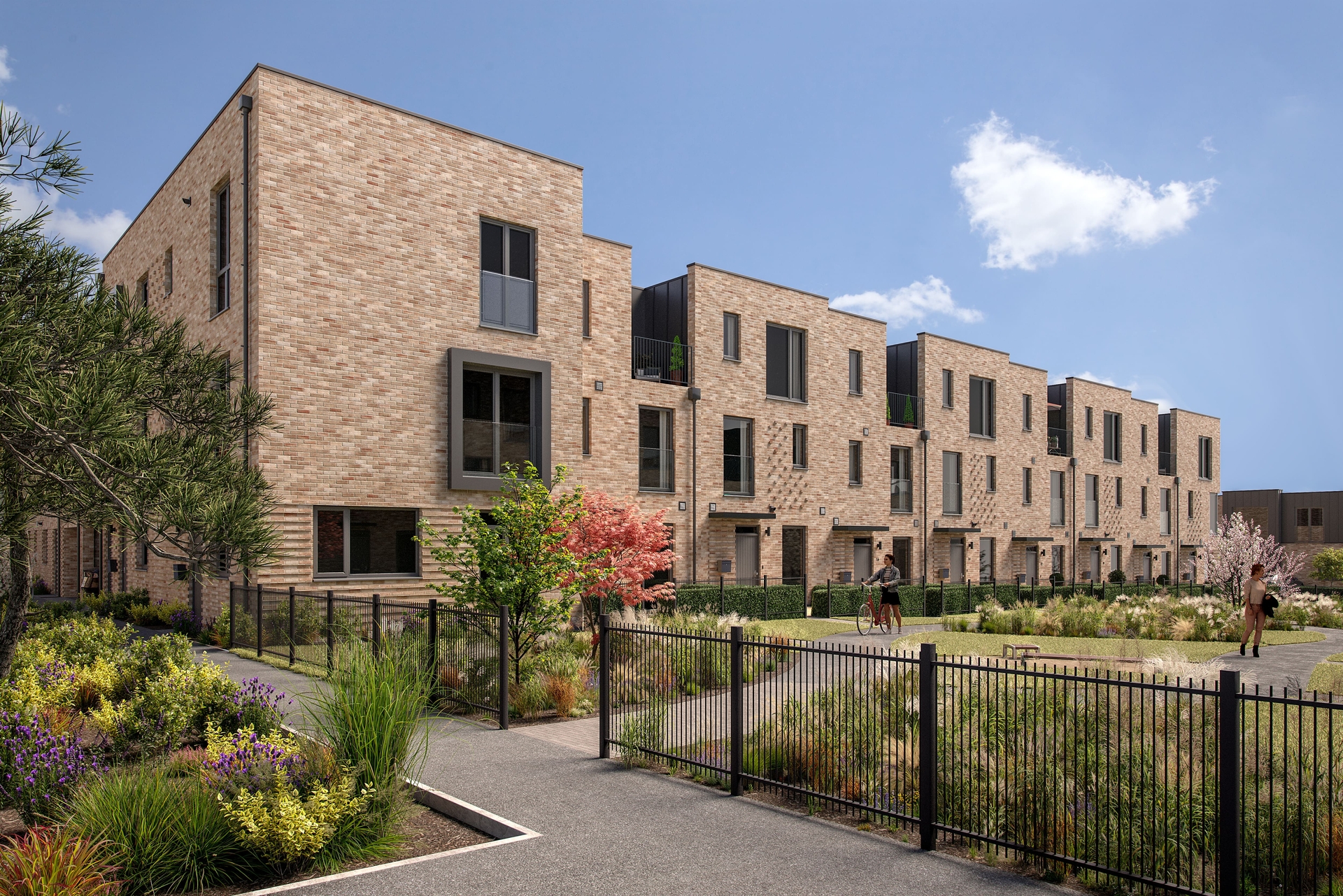 Demand for property in Exeter, the county town of Devon, is currently higher than any other city in the UK. Our latest project, St Leonards Quarter, is a two-phase development of 146 apartments and townhouses in one of Exeter's most sought-after neighbourhoods.

We spoke to Tom Markham, Sales Manager for St Leonards Quarter to find out more.
Q: How would you describe the current market for property in Exeter?
A:

 

Demand for property in Devon, and in Exeter in particular, is really high. Over the last year or so there have been a lot of buyers wanting to move to the South West from the Home Counties and Bristol, who like the fact that Devon is that bit closer. Prices in Exeter have risen around 15% since 2018 and a lack of supply is keeping demand, and prices high.
Q: How did Acorn find this site?
A:

 

Acorn were invited to bid on the site and went through a selection process, which led to us being selected as the preferred bidder. ERADE (The Exeter Royal Academy for Deaf Education) were keen to leave a legacy and wanted to find a developer that would provide best value but also deliver a quality scheme.

Selling the site funded ERADE's purchase of their new site in on Douglas Road in Exmouth. They then sold us a portion of the land and used the proceeds to complete the build of their new premises. On this land we have started works on Rolle Gardens*, a new development of 1- 4-bedroom houses and apartments.
Q: How easy was it to get planning permission for this project?
A:

 

Given the constraints of building on an urban site right in the heart of the city, we were really pleased to get planning permission for our first application in 2018. We spent a lot of time working on our application prior to submission. The resulting scheme has a mix of apartments and townhouses that, we feel, maximise the site's potential.
Q: What do you anticipate as the likely buyer demographic for St Leonards Quarter?
A:

 

The development features a broad range of homes, from 1-bed apartments right the way through to 5-bed townhouses, so there is something to appeal to every demographic. It is in a fantastic location, close to local schools, shops, the river and the centre of Exeter, as well as being just a 10-minute drive from both of Exeter's stations (Exeter St David's and Exeter Central). So we anticipate it being very popular with first-time buyers, young professionals and holiday-let investors, as well as downsizers.

It's also just a 20-minute walk from the Royal Devon and Exeter Hospital, so it is likely to appeal to NHS staff. In fact, a significant proportion of the people who have already registered their interest in the project, perhaps as much as 10%, are NHS doctors and nurses.
Q: What have been the main challenges in relation to this build?
A:

 

We got planning permission in 2018, and began demolition in 2019. The academy that formerly occupied the site was a major demolition project. We began groundworks, including site clearance, in October 2021 and construction in February 2022.

So the process has taken a long time, partly because we were managing it through Covid, but also because we spent a lot of time finding the right provider for the care home element of the planning approval and then selling them the land.

Due to the size of the scheme, we currently have three contractors on site, which is unusual. So this is a fairly complex build.
Q: How would you describe the architectural style of the development?
A:

 

The homes are contemporary with a light and airy feel. To reflect the local vernacular, we've chosen bricks with a slightly reddish tone for the façade.

The site is on one of the main road corridors into Exeter city centre, not far from the St Leonards conservation area, which has distinctive Georgian and Victorian architecture. The architects have replicated this, with six residential streets and a variety of homes, from townhouses to apartments, which sit side by side in the same urban block. We like to draw upon the heritage of the sites on which we build, and we'll be naming the new streets after some notable alumni of the former academy.
Q: What sustainable elements will feature in Phases 1 and 2?
A:

 

Given that this is a brownfield site, repurposing the site will minimise damage to the environment, which is why the majority of Acorn projects are on brownfield land. The site is also very close to the centre of Exeter, with bus stops just outside and a wide range of local shops and amenities within a short walk, so we anticipate residents being able to minimise their car usage.

With any new-build scheme, we incorporate as many sustainable elements as possible, so in Phase 1 all homes with have an EPC 'B' energy rating, achieved through triple-glazed windows throughout, smart thermostats, sustainable drainage systems (SuDs), passive EV charging points, underfloor heating in selected houses and solar Photovoltaic (PV) panels on most of the houses.

We will also be enriching the green space, and enlarging the pavement outside to create a new cycle path, construction of which is already underway.

In Phase 2 we will incorporate co-car, shared parking spaces and air source heat pumps.
Q: When do you anticipate Phase 1 going on sale?
A:

 

We expect the first houses (East Court) to be completed in late Spring/Summer 2023 and the apartment block to be completed by the end of 2023. The apartments will be released for sale later this summer, with the East Court houses following towards the end of Autumn.
Q: When do you anticipate starting Phase 2?
A:

 

We hope to start construction on Phase 2 early in 2023 so that we can have a seamless transition from Phase 1.
Q: Do you anticipate doing more of this type of project?
A:

 

St Leonards Quarter is in a perfect city-centre location, with great transport links,  shops and schools a short walk away, and with the river close by. We're always on the lookout for sites like this, but the main difficulty is finding them.