March 14, 2023
 | 5 min read
St Leonards Quarter, Development Update - 14/03/2023
Welcome to the latest update on St. Leonards Quarter, a beautiful new collection of homes and apartments located in the popular and highly sought-after St. Leonards area, in the heart of Exeter.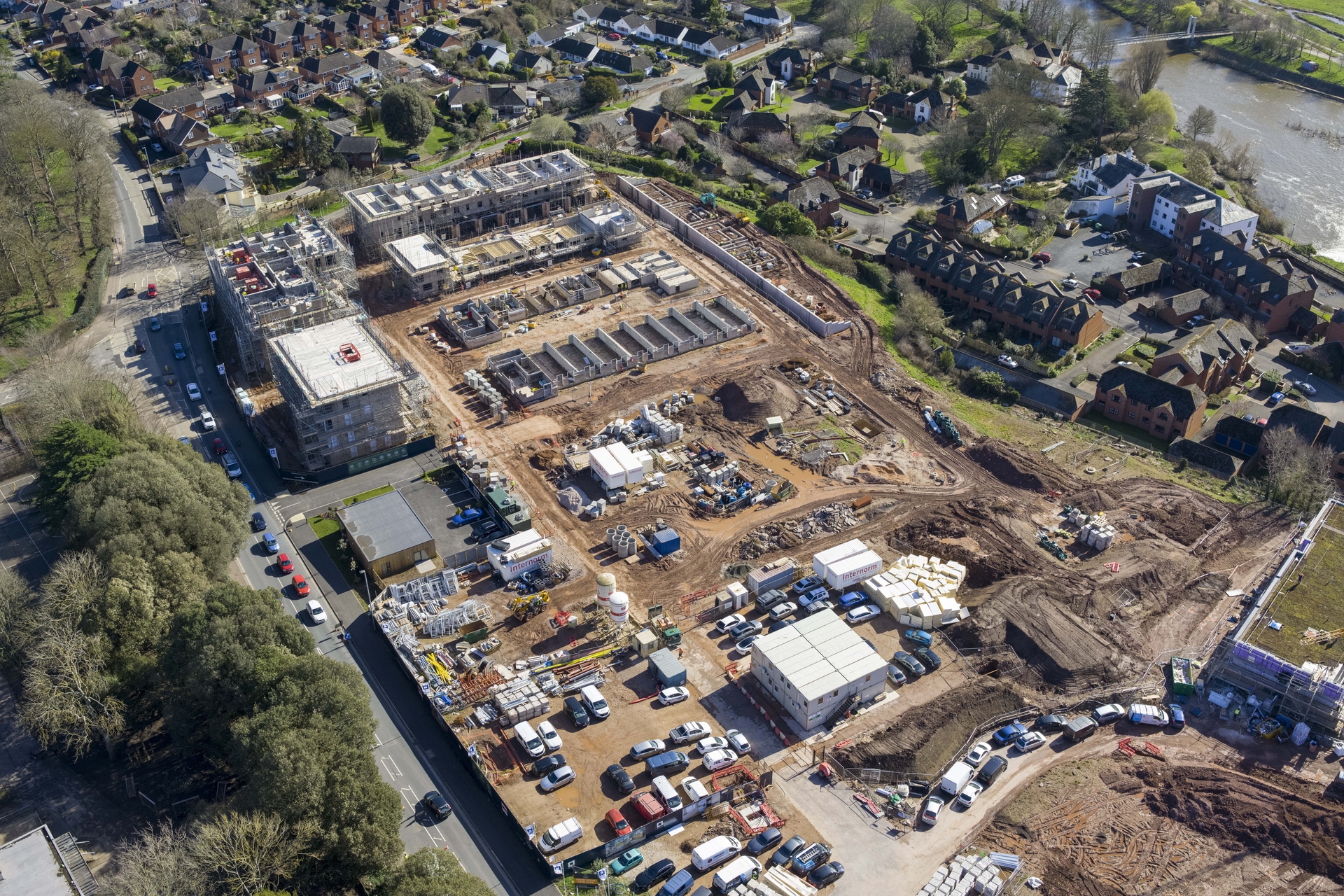 Construction on the first phase is continuing to progress, with works having started on all plots and clear street scenes now starting to take shape.
Of particular note are the apartments along the front of the development, along with plots 71-81, which are the furthest advanced.
Equally impressive are the largest which are now starting to emerge out of the bank and are sure to be some of the most sought-after properties in the development benefitting from both river and rural views.
We love this drone shot which captures how close St.Leonards Quarter is to the river, and how great it's been looking in the spring sunshine!
So far, we have only released the first set of apartments for sale of which 10 have already been reserved off plan. We will shortly be releasing the first houses for sale of which there is a lot of pent up interest for. With its suburban location, proximity to local amenities, Ofsted-rated schools, hospitals and excellent transport links, St. Leonards Quarter is proving to be an attractive option for a wide range of buyers.
Acorn Property Group prides itself on delivering high-quality developments that exceed its buyer's expectations, and St. Leonards Quarter is no exception. They remain committed to ensuring that the development progresses on schedule and to the highest possible standard.
Thank you for your continued interest in St. Leonards Quarter. We look forward to sharing more updates with you soon.
Contact Us
Fill out the form below and we will contact you soon.