January 25, 2023
 | 4 min read
Is property a good investment – why invest in property?
Wondering if property is a good investment? Read our guide to understand the benefits of property investment from potential returns to sustainability.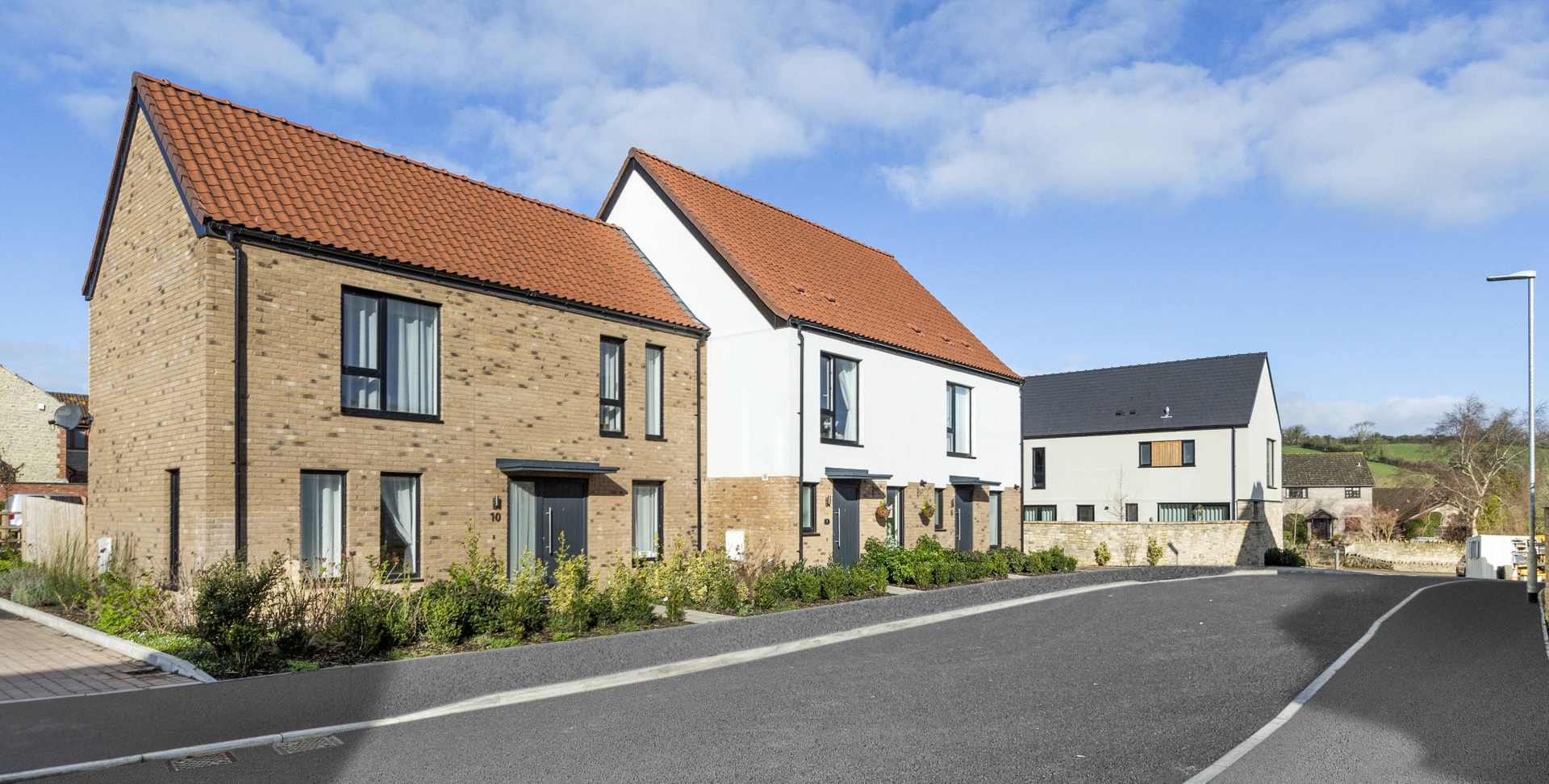 With a high demand for new properties and rising house prices, if you have a lump sum to invest, property could be a worthwhile investment to consider.
Over the next decade, the UK population is expected to grow by 2.1 million, creating more demand for housing. So, if you're looking for a medium to long-term return on investment (ROI), then property investment could be a viable route to capital growth, generating an income, and supporting sustainable developments for new homeowners.
Types of property investment to consider
Property development – investing in a property development company by buying shares in the project to help finance a property development that will be built and then the properties sold. Once sold, you and the other shareholders who invested in the development may profit from the sale.
Buy-To-Let – buying a property to rent it out to tenants. Tenants could be students or a house-share where you can rent out each room separately or rent the entire property to families, couples or individuals. While you may own the property outright, Buy-To-Let can be subject to additional costs, including management letting fees, maintenance, Capital Gains Tax when selling, and covering periods where a Buy-To-Let property is vacant.
Buy to sell – buying a property with the aim of renovating/improving it to sell at a higher price and make a profit. While you can realise returns, rising inflation and supply chain constraints have pushed up the cost of renovation materials, which can eat into profits.
Buying a private property – alternative property investments can be purchasing a property to live in yourself with the idea of gaining value over time. However, this is subject to house price fluctuations and can require a long-term view of your investment.
Acorn Property Invest is an alternative way to invest in property with two types of investment products, for investors who prefer a regular income or for those who prefer capital growth, providing a flexible way to invest in property development.
Find out more about Acorn Property Invest.
What are the benefits of investing in property developments?
Although no investment is without risk, and there is always the potential that you may not get the same amount back as you invested, property development is worthwhile considering as part of your overall investment strategy.
1. Portfolio diversification
Diversification is a way of spreading your capital across different asset types or markets. It can help reduce the risk to your portfolio if one investment underperforms, as you don't have your entire investment reliant on it.
If you already invest in stocks, shares and bonds, moving into property investment to diversify your portfolio is worth looking into and can help mitigate exposure risks from holding too much capital in one type of investment.
2. Property prices
Property investments can be one of the more reliable options to invest in over the long term, although your investment is still at risk. Housing demand has historically been generally buoyant, with property prices increasing, meaning there is potential for a high ROI as the appreciation of property value continues.
House prices have increased on average, from £51,800 in 1952 to £211,400 in 2017. According to the UK House Price Index, the price of an average UK house increased by 9.5% over the year to September 2022.
3. Demand
According to the National Housing Federation, 340,000 new homes need to be built each year to keep up with population growth in the UK. With demand for new housing on the rise, investing in property development could tap into a significant market, especially in property hotspots such as the South West of England.
4. Capital growth
Property investment could be a good way to grow your money if you're looking at it as a long-term investment and as part of a balanced investment strategy. While the initial investment may be higher than other investment options, over the long term, your investment could grow.
5. Stability
When comparing property investment to stock market options, property investment may prove appealing against the backdrop of stock market volatility, especially during periods of economic turmoil and where macroeconomic shocks can quickly impact investments. Property tends to be less reactive to geopolitical upheaval or financial activities, such as the falling value of currencies or the impact of inflation.
6. Good for people
Property can be a good investment for other reasons besides financial gain. Property investment is a way to invest in people by helping to provide much-needed housing – especially into new build schemes such as those developed by Acorn Property Group.
Property developments build new housing to address the demand of the increasing population. New development projects can create new communities and enhance local areas. Investing in property developments can help increase jobs for local tradespeople who can benefit from the need for their skills on local projects.
Investing in development property builds can help improve the local area by providing facilities like schools, community centres and affordable housing. A new development that attracts new people to the area can also help boost the economy by creating a need for retail outlets and hospitality developments that offer new job opportunities.
7. Building with sustainability in mind
With the world moving towards being more environmentally conscious, so are property developments, such as our Acorn Green initiative.
This means designing housing for sustainable living and placing the environment at the heart of any development. New builds can often be part of a wider project of creating a new community. These projects typically involve planting and planning more green space, which can help support local wildlife and natural landscapes.
Newer developments are becoming more practical and modern while also adhering to environmental standards. Newer properties built have more efficient energy systems and better insulation to be more sustainable. The Home Builders Federation reveal that 84% of new build properties receive an A or B rating on their Energy Performance Certificate (EPC) compared to only 3% of older properties.
Many new builds use solar panels to make use of natural energy sources. These features can help reduce the homeowner's energy bills while benefiting the environment.
Other new build features that can help protect the environment include:
water conservation
smart technology
sustainable drainage
insulated windows.
Your capital is at risk if you invest
Investment opportunities available via Acorn Property Invest are exclusively targeted at exempt investors who are experienced, knowledgeable and sophisticated enough to sufficiently understand the risks involved, and who are able to make their own decisions about the suitability of those investment opportunities.
All investors should seek an independent professional investment and tax advice before deciding to invest. Any historic performance of investment opportunities is NOT a guide or guarantee for future performance and any projections of future performance are not guaranteed.
All investment opportunities available via Acorn Property Invest are NOT regulated by the Financial Conduct Authority (FCA) and you will NOT have access to Financial Services Compensation Scheme (FSCS) and may not have access to the Financial Ombudsman Service (FOS).
Contact Us
Fill out the form below and we will contact you soon.