January 30, 2023
 | 5 min read
How to invest in property - Direct vs indirect investing
Looking to know how to invest in property in the UK? Learn about direct and indirect investing and the pros and cons to help you decide what's right for you.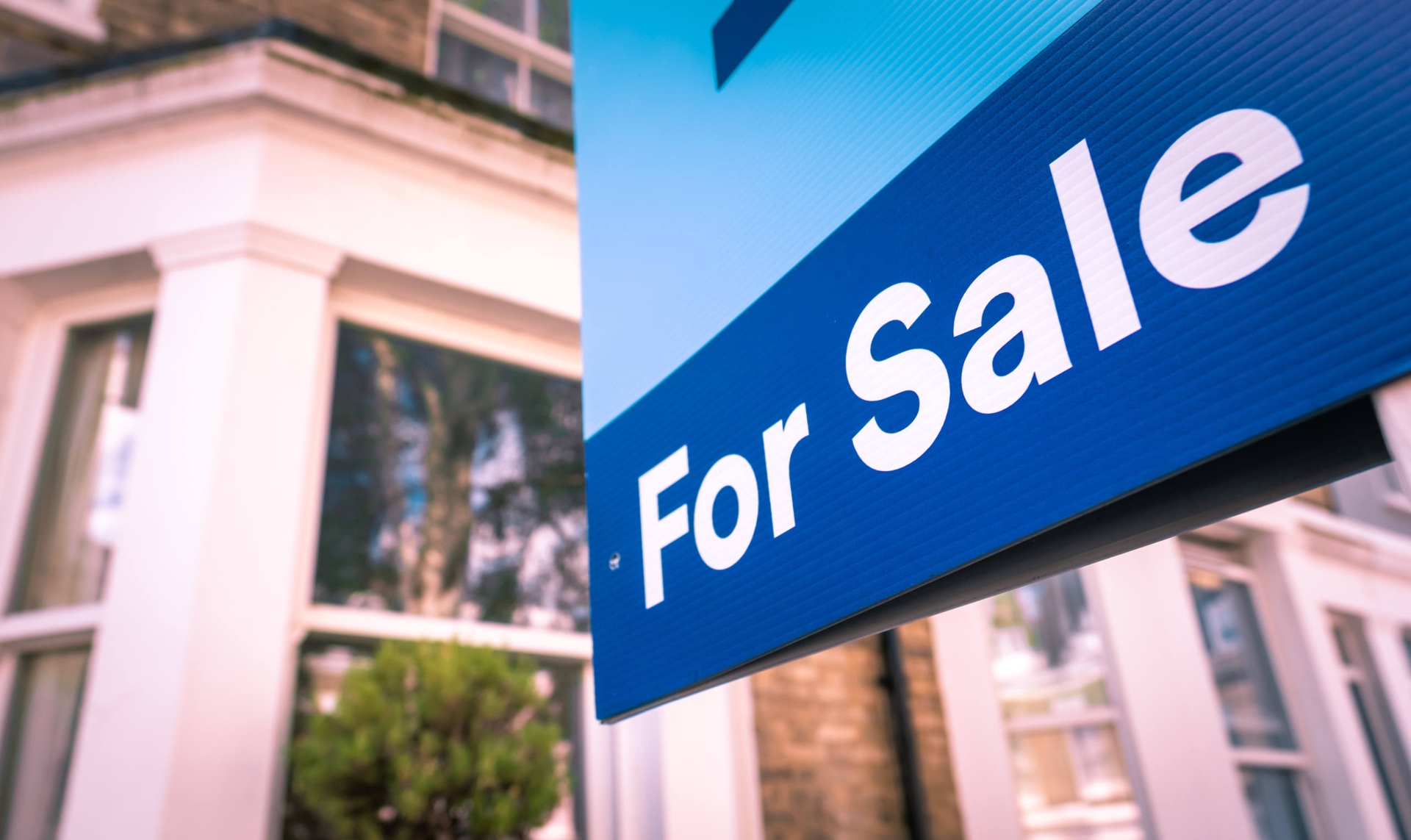 The property market remains a popular investment option for capital growth and return on investment (ROI). Investing in property can be done through direct or indirect means.
House prices have risen significantly in the last couple of years, despite the rise in interest rates, with a 9.5% year-on-year increase in September 2022.
Despite the current economic climate, many investors still choose to invest in property in the UK, believing that the market will stabilise and continue to offer a good ROI over the long term.
How to invest in property – direct investing
Direct investing in property refers to buying – either wholly or part – a property for rental and/or sale for profit and with the aim of making a positive return on the initial investment.
Investors who buy properties to rent out (known as Buy-To-Let) or buy properties to improve and sell for a profit are all examples of direct investing in property.
It is one of the more common ways people can get started when considering how to invest in property, but there can be significant drawbacks alongside the more obvious benefits.
Benefits of direct investing
Can provide an income – Investing in a Buy-To-Let property can provide regular income from your tenant's rent payments. However, your capital investment is tied up in the property itself, and income can be patchy if you cannot secure tenants, for example.
More control – When investing directly in property, an investor has control over which properties to invest in, from selecting the criteria such as location and type of property, with full disclosure of all aspects, including tenant choices and the physical condition of the property. 
Tax relief – If you directly invest in property in the UK, you are entitled to either capital tax relief or even the deferral of tax. However, with this tax relief set to be reduced significantly in 2023, this form of direct investing in property may not be as profitable as it was in previous years.
Drawbacks to direct investing
There are some downsides to consider with direct investing, including:
Need for capital – Direct investing in property requires high upfront capital investment – even if you are part-purchasing with a mortgage, for example. You will still need sizeable funds to get started or a good credit history to secure a mortgage. Mortgage rates have risen sharply due to the current economic situation. 
Less choice of investment – A limited budget can prevent access to investing in new developments or modern properties, which can leave investors faced with investing in older properties that may be subject to unexpected costs, such as damp or broken boilers.
Lack of liquidity – Traditional direct investments often require you to keep the property for many years before seeing any return on your investment. By directly investing in property, you might tie up your cash flow until the property market is more favourable for selling and you see growth in your capital investment. There's also the risk that house prices can fall below your mortgage, resulting in negative equity. 
Time-consuming – Becoming a landlord involves additional responsibilities, including property maintenance and finding and managing tenants. Strong project management skills are required if renovating a property to sell in order to maximise your profit.
How to invest in property – indirect investing
Indirect investing involves a more hands-off approach to property investment. Rather than investing directly in a property, you invest in property-related assets such as shares in a property company or a real estate investment trust (REIT).
Indirect property investing is done through an entity, a company, a trust or a partnership such as Acorn Property Invest.
You will likely have a repayment schedule detailing when your initial investment aims to pay back your original investment and the interest or profits that may accrue on your capital.
Some schedules offer a development period with a target return; others offer more regular payments, such as a bond paying a percentage coupon annually, plus a targeted financial profit, after a set number of years.
Depending on the type of indirect investment, your capital may be at risk you may not get back the amount you originally invested.
Benefits of indirect property investing
Lower capital needed to get started – An indirect approach to property investment, such as buying shares in a property company or REIT, requires less money upfront than investing in property directly. If you have a sizeable sum to invest, this route offers you the chance to invest in several opportunities.
Investments can start from around £5,000, providing access to investing in property for investors with smaller lump sums.
More liquidity – Indirect property investment allows investors to buy and sell shares when they wish to, allowing more liquidity with your capital. Investing in a joint venture with an organisation such as Acorn Property Invest may offer a quicker ROI than investing in property directly, with some investment products requiring just 12 months of investment.
Diversifying your portfolio – Having the freedom to invest in property through a range of options can help diversify your property and wider financial portfolio, as you can split your capital and invest in several opportunities simultaneously.
Property investment can be a good balance to holding assets such as stocks and shares and suit different levels of risk profiles.
Tax benefits – This type of investment offers some tax advantages. The property will be taxed at the company's corporate tax rate rather than the higher option of your personal tax rate.
When considering indirect property investment, there are some things to be aware of, including that you won't be involved in the planning and delivery of the project. You will not have a say in contractors, the timeframe of the project, or general decision-making.
However, you won't need to cover costs such as legal fees and other fees that can incur from direct investment into a property you own outright.
Before making any decisions about investing in property, it's essential to do your research and understand the risks involved. With any investment, your capital is at risk, and there is no guarantee of a return on investment.
Always speak to an independent financial advisor who can help you understand the level of risk you are prepared to take and fully understand the investment opportunities you are considering.
To find out more about investment opportunities with Acorn, visit Acorn Property Invest.
Your capital is at risk if you invest
Investment opportunities available via Acorn Property Invest are exclusively targeted at exempt investors who are experienced, knowledgeable and sophisticated enough to sufficiently understand the risks involved, and who are able to make their own decisions about the suitability of those investment opportunities.
All investors should seek an independent professional investment and tax advice before deciding to invest. Any historic performance of investment opportunities is NOT a guide or guarantee for future performance and any projections of future performance are not guaranteed.
All investment opportunities available via Acorn Property Invest are NOT regulated by the Financial Conduct Authority (FCA) and you will NOT have access to Financial Services Compensation Scheme (FSCS) and may not have access to the Financial Ombudsman Service (FOS).
Contact Us
Fill out the form below and we will contact you soon.