November 29, 2022
 | 5 min read
Alternative property investments
Interested in finding out about alternative property investment? Read our guide on alternative property investments UK to find out more.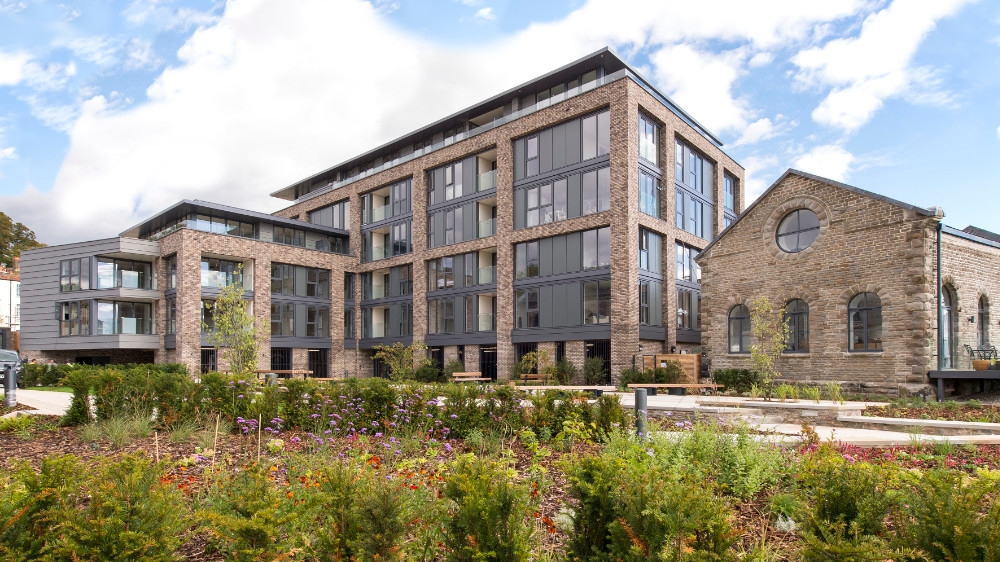 Alternate property investments are on the rise in the UK as investors look to diversify their portfolio holdings into a broader range of property developments. This move allows smaller, sophisticated investors to get involved in property development opportunities that were previously out of reach.
Increasing property maintenance costs and new letting regulations have made traditional property investments, such as buy-to-let, more expensive, time-consuming and less attractive than they have been in the past. The Buy-To-Let market lost 116,000 Buy-To-Let properties in 2022, primarily due to "substantial tax levies" being introduced, according to Property Industry Eye and research by chartered accountant UHY Hacker Young.
Property still holds a strong appeal for investors. The average UK house price in April 2022 was £281,000, £31,000 higher than in April 2021, underscoring the overall health of the property market despite the pandemic. Investors are still choosing property as an investment opportunity, but increasing numbers are looking for alternative property investments.
Alternative property investments can offer a way to invest in property without the hassles and tax burden of being, for example, a Buy to Let landlord.
What is alternative property investment?
Alternative property investment generally refers to any investment that falls outside of the conventional residential or commercial property markets. It may include agricultural land, storage units, timeshares, and vacant land.
While these types of investments may not be as well-known or as popular as traditional property investments, they can still offer potential investors a way to diversify their portfolios and potentially earn higher returns.
Another alternative property investment is becoming a private investor in a building development project as part of a mezzanine funding arrangement.
Mezzanine funding is a well-established practice, allowing private investors to fund developments alongside commercial banks and financial institutions, which typically provide the bulk of the funding.
Typically, you join other investors in a form of peer-to-peer lending, providing the necessary finance to get a building development project off the ground. In return, the housebuilding company may offer a fixed income, capital growth or both on your investment.
Whether you're looking for a regular income stream or the potential for long-term capital growth, alternative property investment can be a way to invest in property without the hassle involved in being a landlord. Alternative property investments are also a good option for investors looking to diversify their portfolio.
Discover the property investment options available from Acorn Property Invest.
Why consider an alternative property investment with Acorn?
Launched in 2019, Acorn Property Invest is the fundraising arm of Acorn Property Group, one of the UK's leading medium-sized housebuilders. Its purpose is to introduce investors to the opportunity of being part of Acorn's property developments.
Giving investors a chance to diversify their portfolio and take advantage of the UK's vibrant property market is one of the reasons investors choose to team up with Acorn Property Invest. Our options provide the certainty of a fixed-term investment, with either regular fixed-income payments or capital growth through fixed returns and profit share.
Acorn's property developments
Acorn Property Group is one of the UK's most successful medium-sized housebuilders, specialising in residential-led refurbishment and new-build developments in the South West.
Our ethos is to create bespoke, design-led build projects that meet the needs of the local community and enhance the immediate environment. We use our extensive regional expertise to find sites that can be developed sensitively, with a long-term view and sustainable building where possible.
Many of Acorn's projects involve repurposing existing buildings, including listed buildings, and regenerating brownfield sites. With over 125 projects completed since 1995, we have won multiple awards.
Over the next three to five years, we aim to build over 2,200 homes with a total value in excess of £1.2bn.
Read our guide on 10 reasons why your portfolio should include the South West.
How Acorn can help investors find alternative property investments
Acorn's unique property investment opportunity enables investors to diversify their property portfolio in a simple and transparent way while achieving a mix of regular income and capital growth.
Investing in our redeemable share offers in individual projects can earn returns over one- to four-year investment terms.
Combined with Acorn's fixed-income portfolio product, which invests across a range of projects, investors can receive a quarterly income. Few other asset classes or ways of investing in property offer comparable returns.
Acorn offers two types of investment products: one for investors who prefer a regular income and another for those who are looking for capital growth.
Single-site investment opportunities with Acorn
Acorn Property Invest offers investors the opportunity to invest in an individual build project within the development projects of Acorn Property Group. Once the development is built and sold, investors receive their investment back plus a share of the profits.
Portfolio investment opportunities with Acorn
If you are an investor who prefers to receive a regular income, you can choose Acorn Property Invest's opportunity to invest across a range of upcoming building projects from Acorn Property Group, where your investment is spread across different projects, offering you a quarterly income throughout the term of your investment.
Find out more about property investment opportunities with Acorn Property Invest.
Your capital is at risk if you invest
Investment opportunities available via Acorn Property Invest are exclusively targeted at exempt investors who are experienced, knowledgeable and sophisticated enough to sufficiently understand the risks involved, and who are able to make their own decisions about the suitability of those investment opportunities.
All investors should seek an independent professional investment and tax advice before deciding to invest. Any historic performance of investment opportunities is NOT a guide or guarantee for future performance and any projections of future performance are not guaranteed.
All investment opportunities available via Acorn Property Invest are NOT regulated by the Financial Conduct Authority (FCA) and you will NOT have access to Financial Services Compensation Scheme (FSCS) and may not have access to the Financial Ombudsman Service (FOS).
Contact Us
Fill out the form below and we will contact you soon.