Delivering Excellence in Construction
A Conversation with Acorn's Regional Construction Director Dave Gittins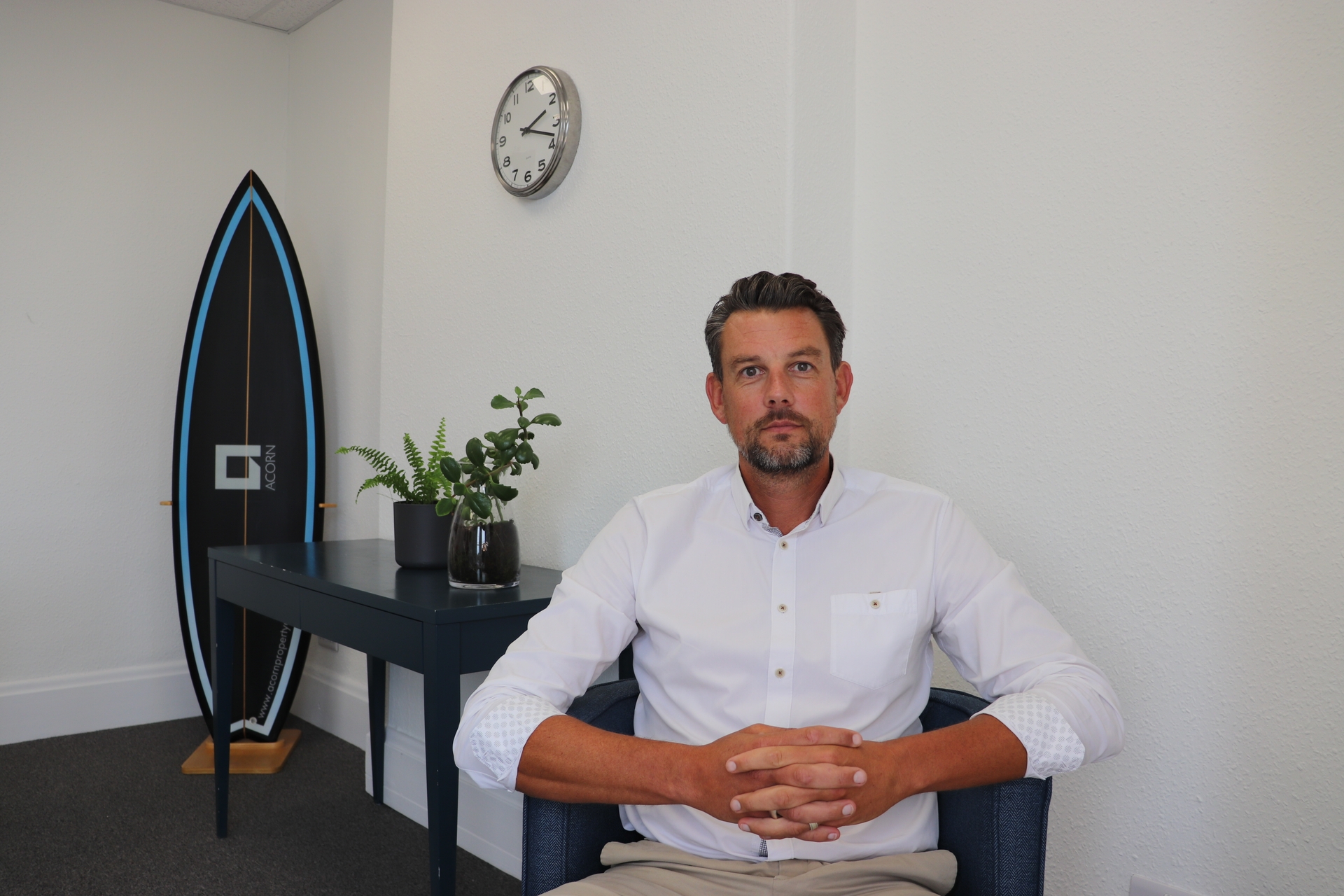 In a recent video interview, Dave Gittins, the Regional Construction Director for Bristol and Exeter projects at Acorn Property Group, shares insights into the company's commitment to problem-solving, innovation, and sustainability in the construction industry. With over 13 years of experience within the organisation, Dave's role encompasses overseeing a team of construction and site managers, alongside collaborating with commercial and technical teams, and in-house buyers. This collective effort ensures the successful delivery of every project, regardless of its unique challenges.
Empowering Problem Solvers 
Acorn prides itself on nurturing a culture of problem solvers. Construction managers and site managers are encouraged to take the initiative and make decisions. With decades of combined experience and a wealth of different projects under their belts, the teams engage in active idea-sharing to tackle complex issues. The company firmly believes that no one should feel constrained, and by leveraging the expertise of the team, they can overcome any obstacle.
Tailoring Solutions for Every Project 
Each construction project presents a distinct set of challenges. Factors such as project location, geography, and topography demand a customised approach. Acorn's method involves a comprehensive analysis of risks, considering everything from greenfield sites to urban regeneration projects. For example, the restoration of existing buildings, particularly grade two listed structures, requires a deep understanding of historical preservation and innovative construction techniques. In these cases, the company works closely with conservation officers and specialists to ensure the successful restoration of these landmarks.
Brandon Yard 
One of Acorn's successful projects is Brandon Yard, a historical site on Bristol's Harbourside that had remained derelict for decades. This project featured a range of complexities, including contamination issues, the retention of existing grade two facades, and construction next to the harborside. Acorn successfully engaged with various stakeholders to address these challenges, making Brandon Yard an interesting and multifaceted project.
Gatcombe Orchard 
Gatcombe Orchard, currently under construction, is a project that perfectly embodies Acorn's commitment to taking on unique and challenging assignments. The site posed several ecological challenges, and its substantial gradient made the construction process especially demanding. With 17 different house types distributed across 37 units, Gatcombe Orchard offers a broad range of living spaces.
Rolle Gardens 
At Rolle Gardens, Acorn is currently in the process of delivering 33 units, showcasing their expertise in both new construction and historic restoration. This particular project involves a unique combination of new-build apartments and housing, alongside the refurbishment of Eldin House, a non-listed structure located within a conservation area.
Buckland's Place 
Buckland's Place presents a distinctive collection of 3 and 4-bedroom residences nestled in the vibrant community of Nailsea. Every residence boasts a lavish design, including a private garden and provisions for electric vehicle charging.
Crafted with a focus on energy efficiency, each house is expected to achieve an outstanding EPC rating of A, equipped with photovoltaic panels and electric vehicle charging infrastructure. The development also encompasses dedicated hedgehog passageways as well as bat and bird housing, aiming to conserve and enrich the surrounding biodiversity.
Sustainability and Innovation 
Acorn places a strong emphasis on incorporating green practices in every project. They prioritise thermo-efficient building materials, sustainable technologies such as advanced MVHRsystems, high-spec window glazing, eco-friendly measures like grass roofs, bat boxes, bird boxes, and solar PV systems. Acorn is fully prepared to meet the requirements of new building regulations, focusing on factors like building orientation and incorporating modern methods of construction.
Modern Methods of Construction 
Acorn is committed to modernising construction methods to improve efficiency and maintain quality standards. They explore various construction methodologies, including traditional wood frame construction and cutting-edge approaches like interstate concrete frames, modular roofing, and smart roofs. By embracing innovative technologies, Acorn aims to meet the evolving needs of the construction industry.
Dedication to Innovation and Excellence
Daves insights provide a valuable glimpse into the company's philosophy and approach to construction. With priorities on problem-solving, customised solutions, sustainability, and innovation, making Acorn Property Group a significant player in the construction industry. As Acorn continues to adapt to changing regulations and technologies, they remain dedicated to delivering excellence in all their projects.